Chocolate, Cherry and Almond Parfait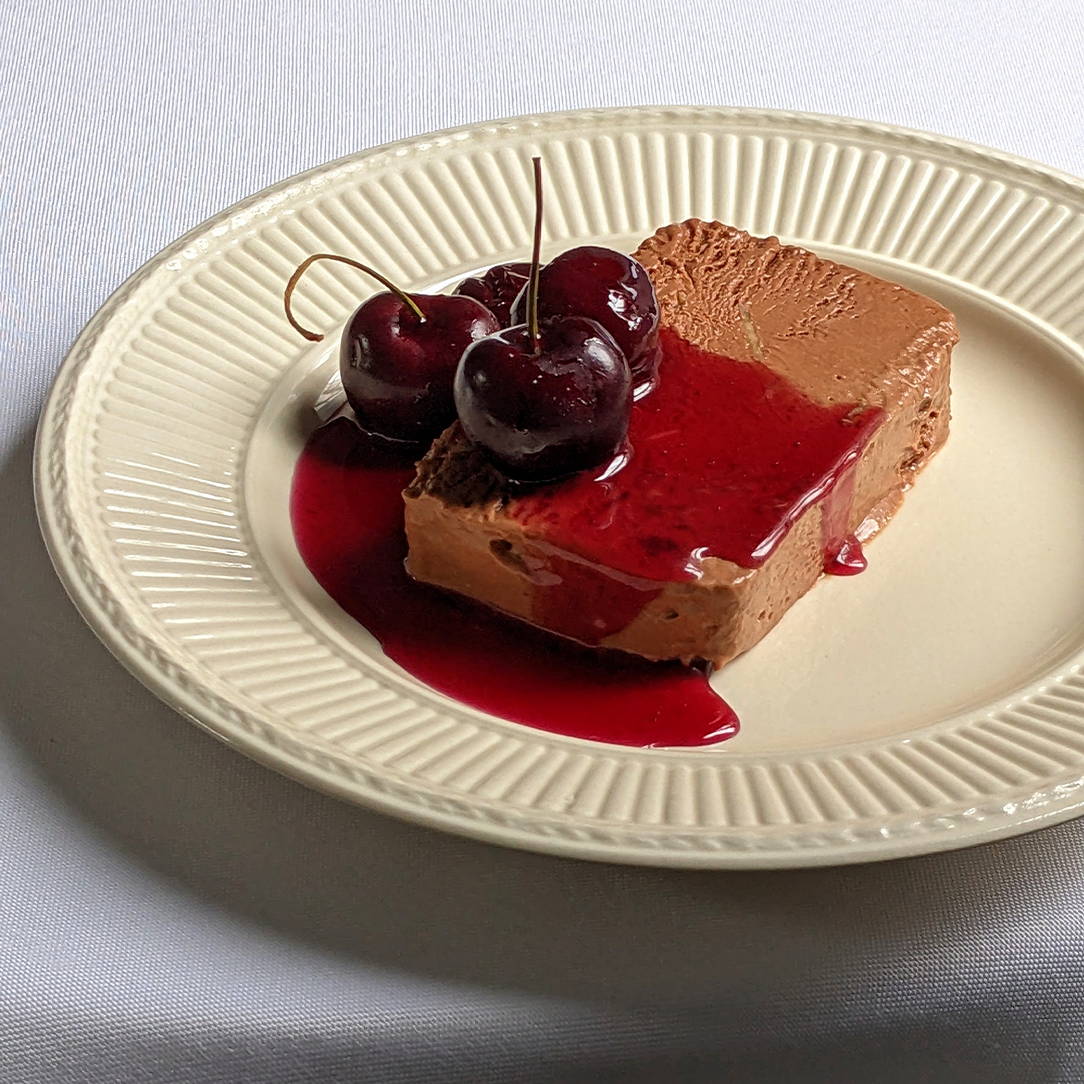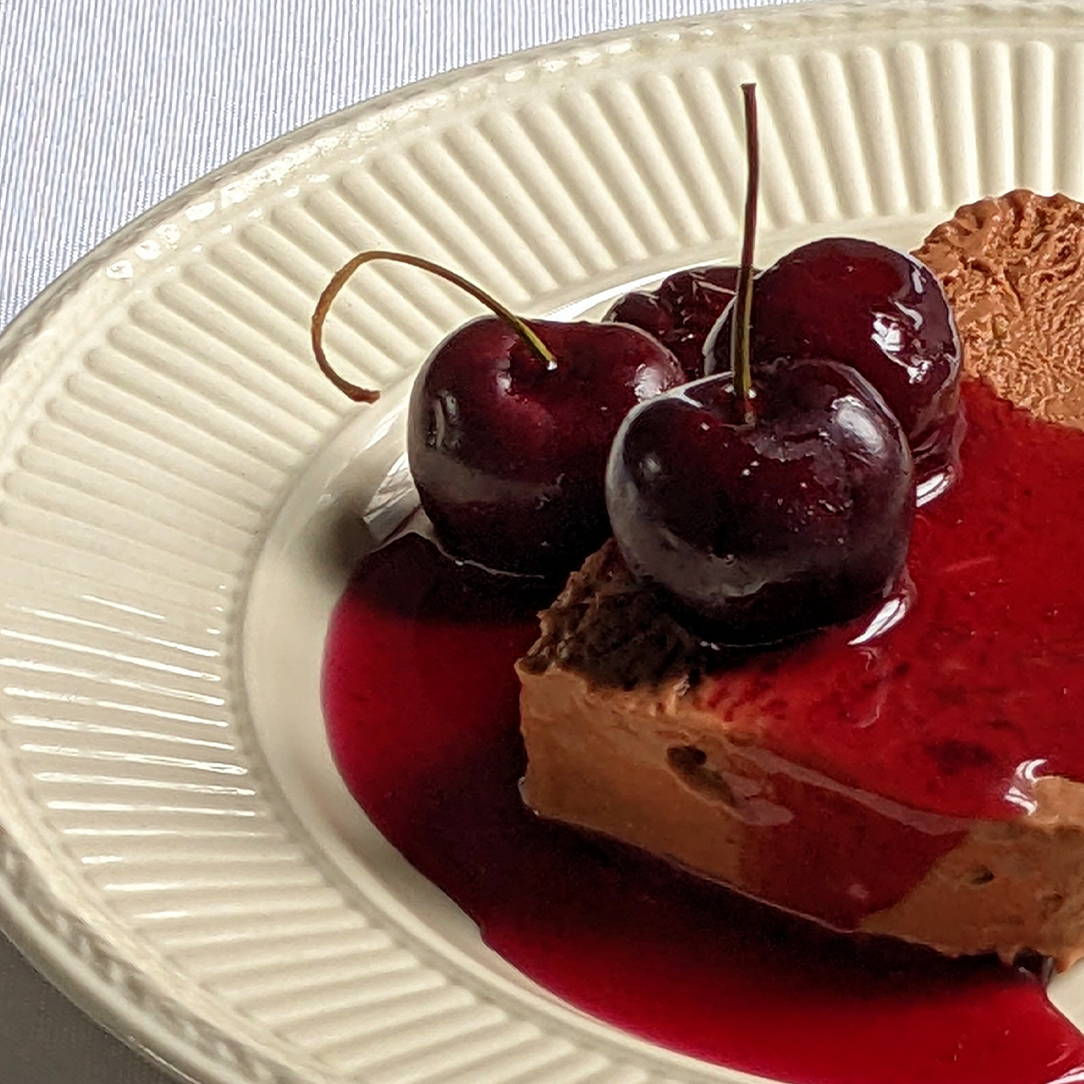 Seasonal Simone (@seasonalsimone) shared her recipe for Chocolate, cherry and almond parfait with us. Simone says "No heart could fail to melt when presented with the seductive power of this chocolate, cherry and almond parfait. Smooth on your tongue with a subtle presence of crunchy almonds and a little drizzling of cherry syrup."
Parfait
150 g caster sugar
160 ml water
4 egg yolks
130 g dark chocolate, finely chopped
1 tsp sea salt flakes
300 ml thickened cream, whipped to soft peaks
15 ml kirsch or brandy (optional, but this sets it less firm) 60 g flaked almonds, toasted.
Cherry Syrup
500 g cherries
200 g sugar
185 ml water
2 tbsp lemon juice
2 tsp cornflour
For the Parfait
1. Begin by lining the base and sides of a terrine mould or loaf pan with baking paper. Leave enough baking paper reaching up the sides, as this will help to lift and remove the parfait.
2. In a small saucepan, combine the sugar and water over medium heat. Without boiling, dissolve the sugar. Once dissolved, bring to a boil and cook uncovered for approximately 3 minutes.
3. Meanwhile, beat the eggs in a stand mixer or with an electric whisk until pale. Then, melt the chocolate with the sea salt flakes in a small bowl over a pot of simmering water until smooth and remove from the heat.
4. With your mixer or electric whisk set to a low speed, gradually pour the sugar syrup into the eggs down the side of the bowl. Then beat in the melted chocolate. Continue to whip for 10 minutes back at medium speed until the mixture is cool.
5. Gently fold in the lightly whipped cream, your booze of choice and the flaked almonds. Pour this into your mould, cover with cling wrap and freeze overnight.
For the cherry syrup
1. Combine the sugar, 125 ml water and lemon juice in a saucepan over medium heat. Bring to a simmer and cook until the sugar has dissolved. Reduce the heat to low, add the cherries (I keep mine whole as the pips add a beautiful almond taste) and cook for a further 5 minutes while stirring frequently.
2. Meanwhile, stir together 60 ml of water with the cornflour. Add to the syrup and stir. Continue cooking for approximately 10 minutes, until the cherries are tender but plump and the syrup has thickened. Take note that the syrup will continue to thicken slightly when cooled. Transfer to an airtight container or jar and refrigerate.
3. To serve, loosen the parfait from its mould by gently tugging at the overhanging baking paper. Once loose, turn out the parfait. Cut into thick slices using a hot knife and drizzle each slice with the cherry syrup.