Chocolate Fudge & Halva Brownies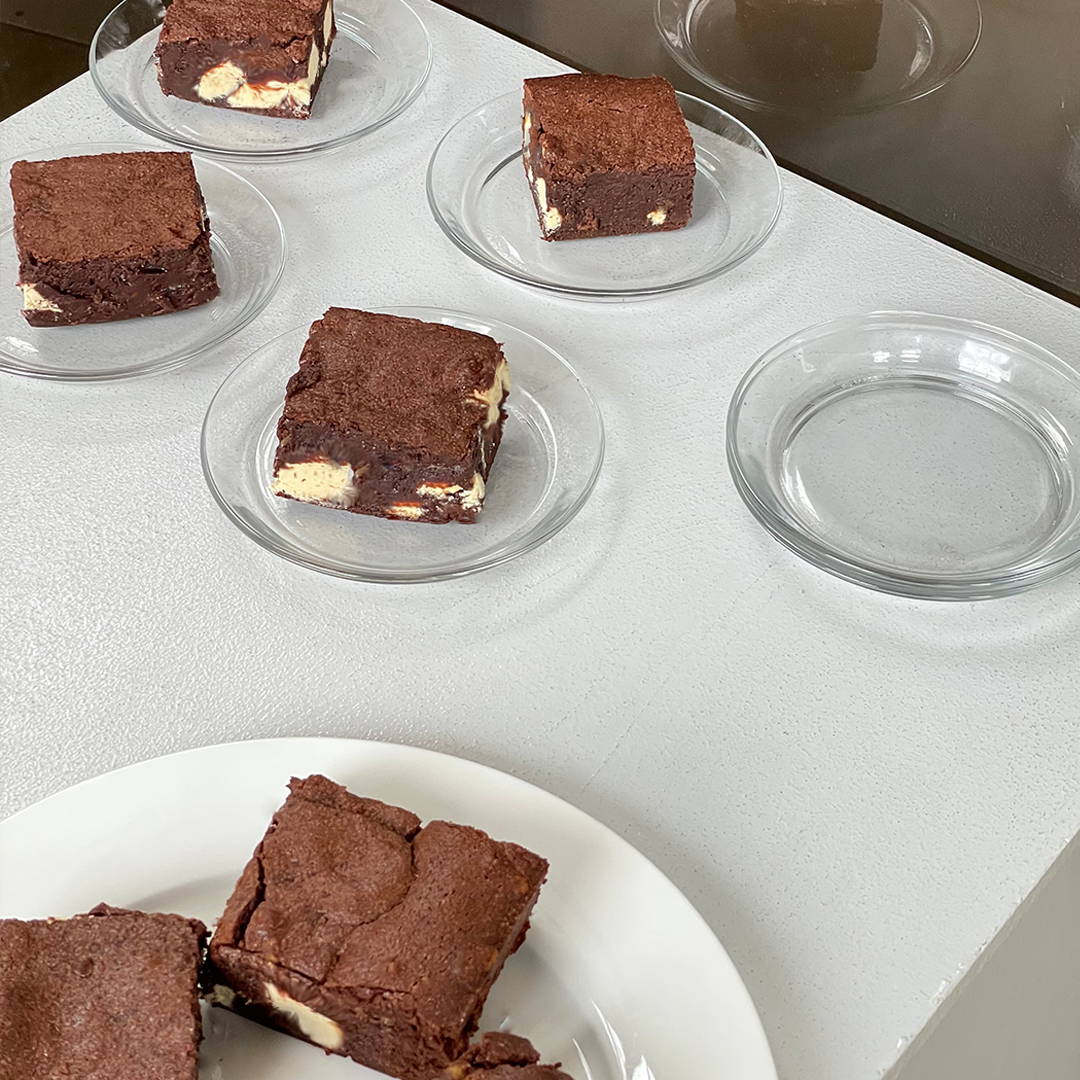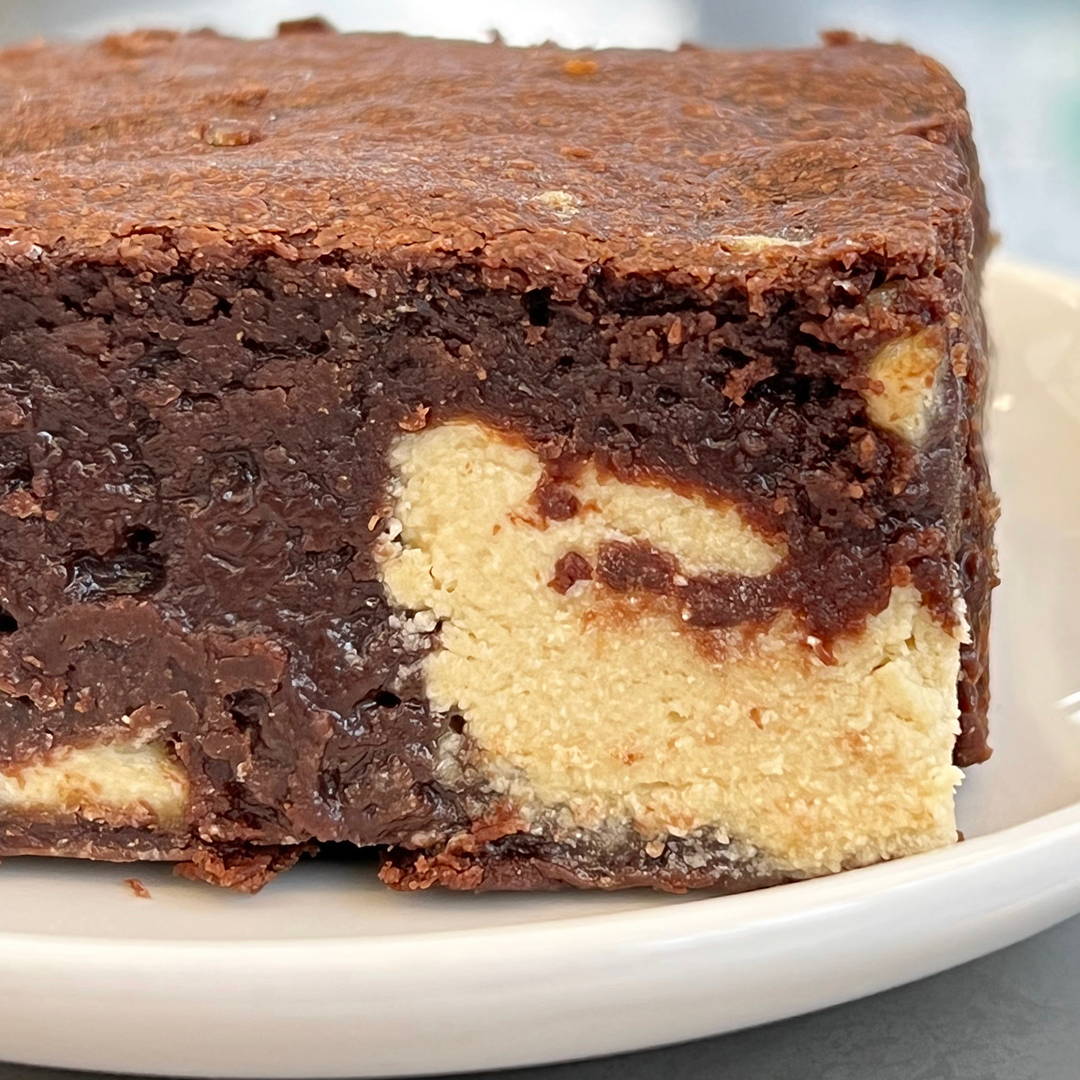 350g Dominican Republic 70% Buttons
170g unsalted butter
125g white sugar
125g brown sugar
100g plain flour
4 eggs
5g sea salt
250g halva
1. Preheat oven to 160c
2. Grease and line a 20cm x 20cm baking tin with baking paper.
3. Combine butter & chocolate in a bowl and melt over a pot of simmering water.
4. Combine both sugars, salt flour in a bowl
5. Once the chocolate has melted, remove from heat and allow to cool down to room temperature.
6. Sift the dry ingredients into the chocolate gradually, whisking through to remove any lumps.
7. Once all the dry ingredients have been incorporated add one egg at a time, whisking after each to fully incorporate.
8. Break up the halva into pieces no bigger than the size of a Brazil nut.
9. Gently fold the halva through the batter, being careful not to break it up too much.
10. Pour mixture into a baking dish lined with greaseproof paper and cook for approximately 30 minutes or until firm to the touch.
11. It's best to allow it to rest overnight before devouring but nobody will judge if you can't wait!