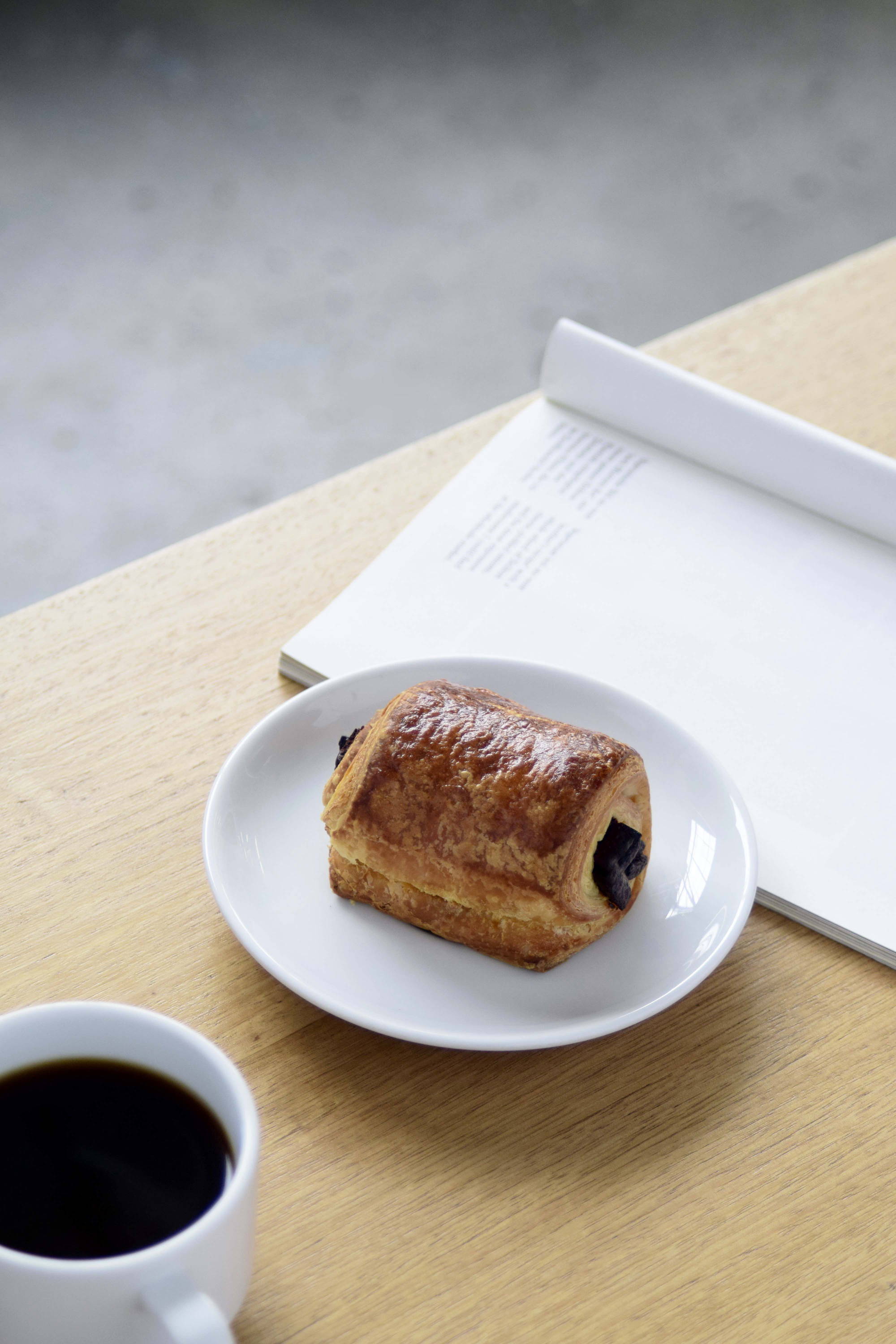 The day after we left NYC, our neighbour and friend, Daniel Eddy opened his cafe/bakery "Winner" in Park Slope, Brooklyn. A kind and caring person, Danny's food, personality, and care for his community is inspiring, and we were saddened that we wouldn't see it flourish and get to eat the amazing ham and cheese croissants that he and his team baked daily.
As a homage to what they are doing, I made a brioche version for my family and with a niece and three nephews, it seemed highly appropriate to make a Pain au Chocolat version much the same as they do at "Winner".
250gm cake or OO flour

5g salt
25g sugar
8g fresh yeast (4g for dry yeast)
45ml milk
125g egg
50g butter, cubes small
145g butter
300g Dominican Republic 70% Buttons
100ml cream
20g Drinking Chocolate 50%
1. Combine flour, salt and sugar together in an upright mixed.
2. Warm milk to blood temp stir in yeast to activate.Add to flour mix and start the mixer.
3. Add beaten eggs one at a time until a dough is formed. Slowly add cubed soft butter until incorporated and glossy.
4. Cover the dough with a damp tea towel and allow it to prove for 1 hour. Deflate slightly and put in the fridge overnight.
5. Next day, form a butter block with 145g of butter and wrap dough around and roll out. Place in fridge.
6. Repeat the process 4–5 times with at least a 45 minute refrigerated rest in between. Then rest overnight.
7. Roll out until about 4mm thick and cut into rectangles about 9cm wide x 18cm long. Place around 25g of chocolate in the bottom of the rectangle and roll up, keeping the chocolate inside and then brush the top with egg wash to seal. Place in the freezer for around 2 hours or keep frozen until you need.
8. Pull the pastries out and prove on a bench for around 6 hours, best to do them overnight so they are ready to bake in the morning.
10. Preheat an oven to 190°C and brush the pastries lightly with egg-wash being careful. Bake the pastries for 8 minutes and then turn the tray and bake for a further 8 minutes, remove and rest on a rack.
To Serve
Once cooled slightly, dust with drinking chocolate and enjoy still warm with a little whipped cream.