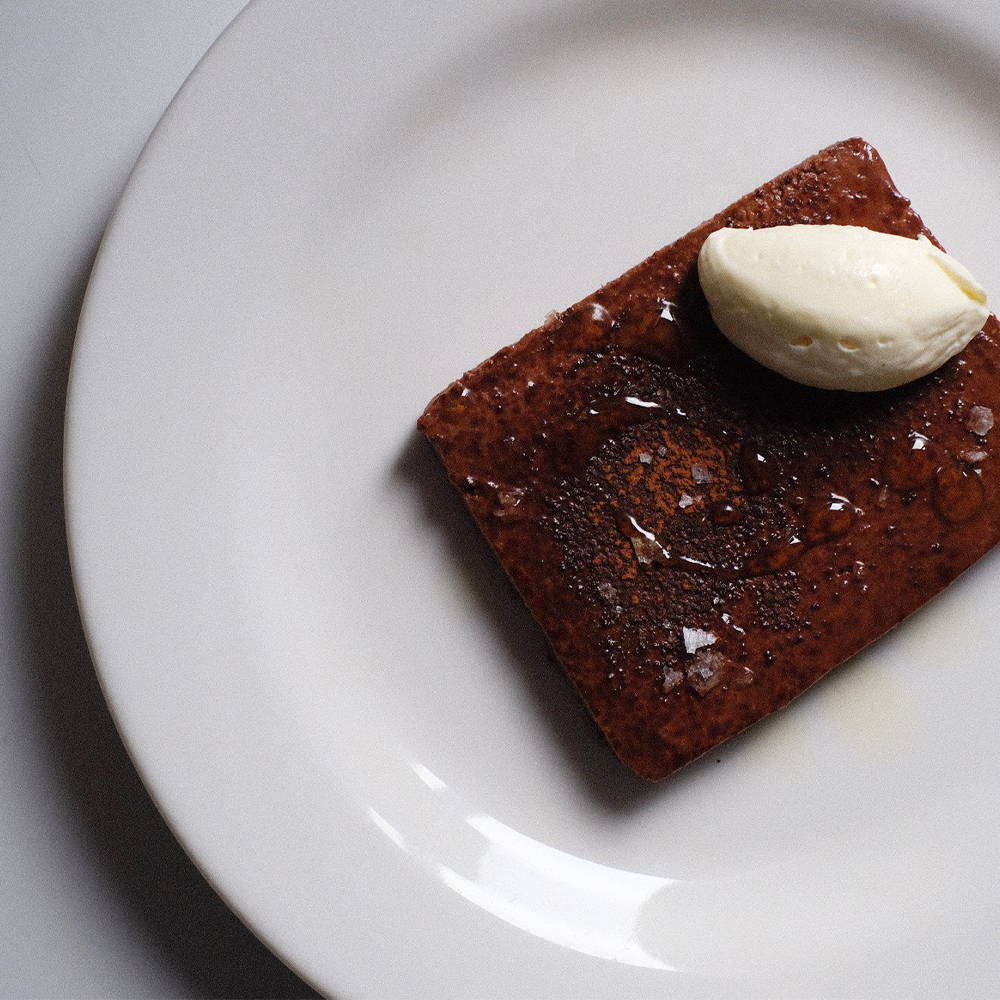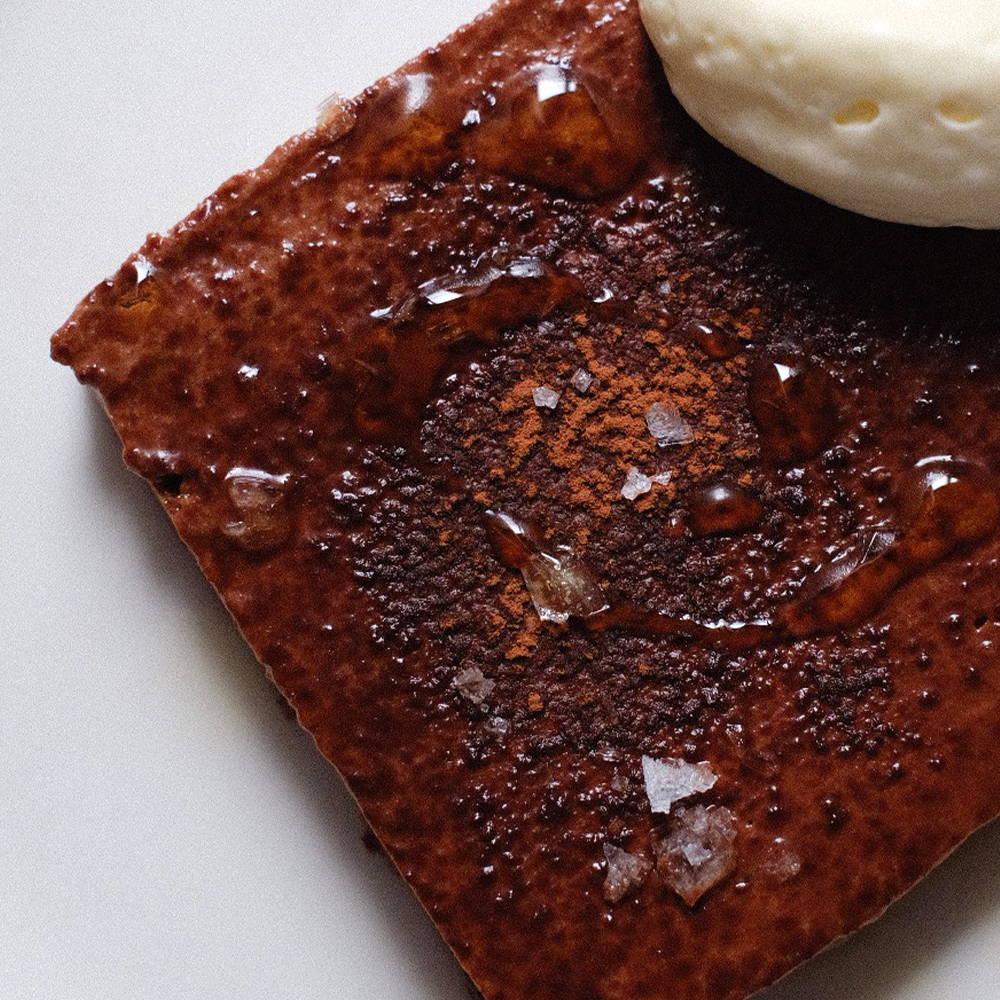 Jack Botha (@jackbotha) is the co-head chef at Wines of While a wine bar in Perth. He has spent time working in the UK at Brawn and River Cottage.
210g Tanzania 70% Cooking Chocolate

250g butter
8 egg yolks
Pinch fine sea salt
175g caster sugar
600ml cream
25ml apricot brandy (Could substitute Armagnac or calvados)
Pinch flakey sea salt
65g 60% Drinking Chocolate, sifted
1. Melt chocolate and butter over a bain marie until just melted, stir until combined & leave to cool at room temp for 10 minutes. Fold in drinking chocolate, and set aside.
2. Whisk egg yolks, fine sea salt and sugar in kitchen aid until light and fluffy. Beat half the mixture into the chocolate and butter mixture, then fold the rest in and set aside.
3. In a medium sized bowl, whip cream until very soft peaks with the brandy, then beat a third of the cream into the chocolate and egg mixture (it will look very split and weird at this point, but be brave) and fold in the rest gently until combined.
4. Place into a terrine mould lined with cling film and chill overnight.
5. The following day, pull the marquise out of the loaf tin. To portion, with a hot knife and serve brushed with brandy, dusted with drinking chocolate, a pinch of flakey salt and a modest gesture of creme fraiche, creme anglaise is also fabulous. Closely followed by an espresso and a long nap.