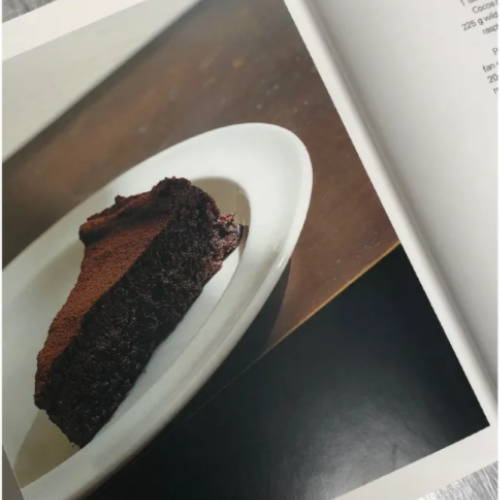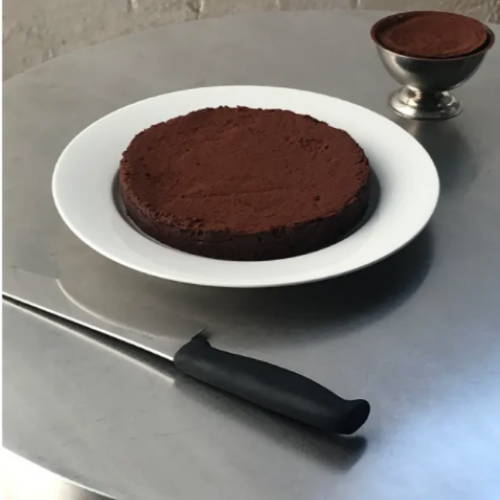 This recipe comes from the British Architect John Pawson but has been adjusted slightly. The recipe is inspired by the chocolate nemesis cake from The River Cafe in London. It is perfect for a lazy at home Sunday cook. Its really simple and only has 5 ingredients, the second-best part after the taste is that it only takes 6 minutes to bake. It can be made as one large cake or 5 individual portions. Our Ecuadorian 70% chocolate works well for this recipe.
450g Ecuador 70% Buttons

120g unsalted butter
2 tablespoons white sugar

1 pinch of salt
4 organic eggs
1 tablespoons of plain flour

Cocoa powder for dusting
1. Preheat the oven to 220 C. Butter a 20cm springform cake tin with removable base or 5 small ramekins or oven proof vessels.
2. Place the chocolate, butter and half the sugar in a heatproof bowl over a pan of simmering water and gently melt, stirring occasionally until smooth.
3. Put the eggs, salt and remaining tablespoon of white sugar in a food processor and leave it on for 10 minutes on high speed until the mixture has increased in volume several times. This can be done with a stand mixer or a hand mixer.The mixture will be very thick and turn a pale yellow but almost white when it's ready.
4. Transfer egg and sugar mixture to a large mixing bowl and carefully fold in the flour, then gently mix through the chocolate mixture.If the chocolate is a high percentage the mixture might appear split. If so just add 2 tablespoons of water and whisk until it looks smooth again. The mixture will look quite runny until it starts to cool.
5. Pour the mixture into the cake tin or ramekins and cook for 6 minutes.The rim should have just set while the centre will appear liquid.
6. Leave the cake to cool, then cover and leave in a cool place, but not the fridge overnight. If making individual portions just dust with cocoa and enjoy straight away if you want to eat it warm.
7. For the cake to serve, run a knife around the edge of the cake tin carefully, then remove the collar. Dust the cake with cocoa and serve with berries or Crème Fraîche.
Liquid error (templates/page.gem-62562533532-template line 19): product form must be given a product