Chocolate Pot with Brown Sugar Cream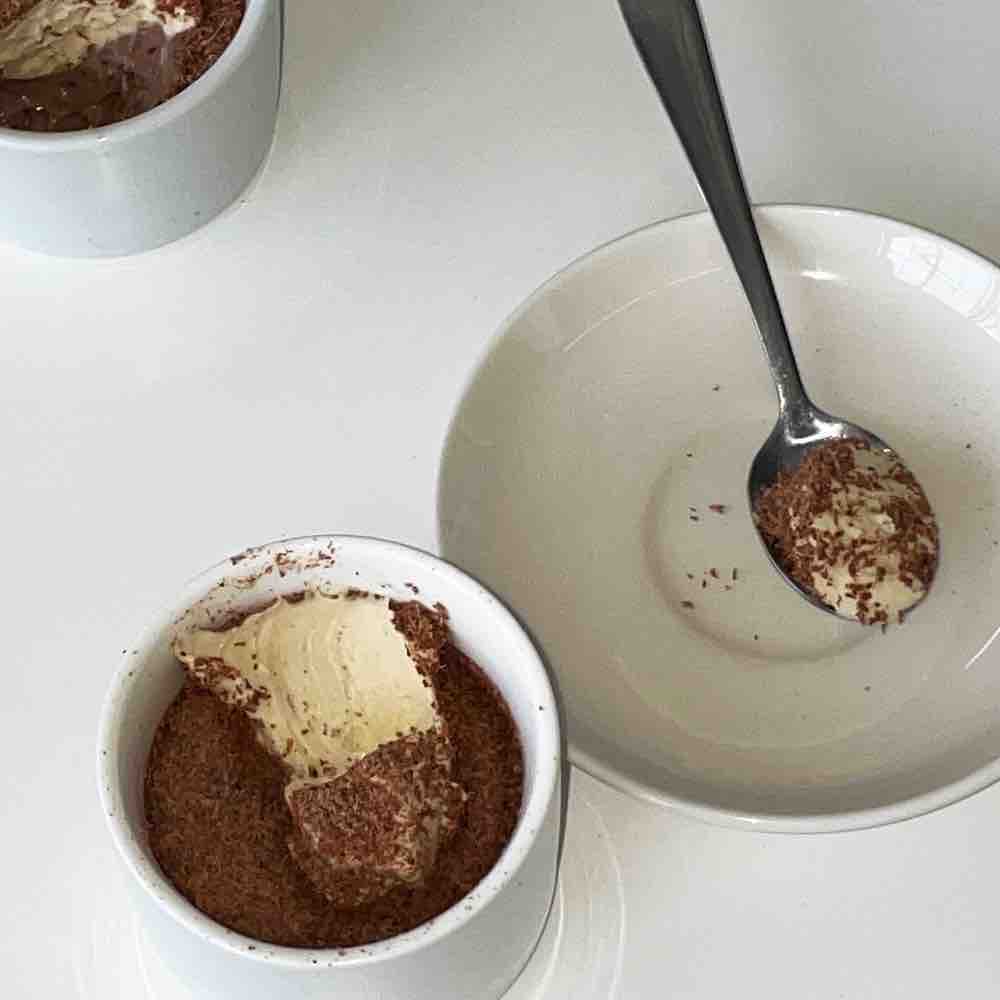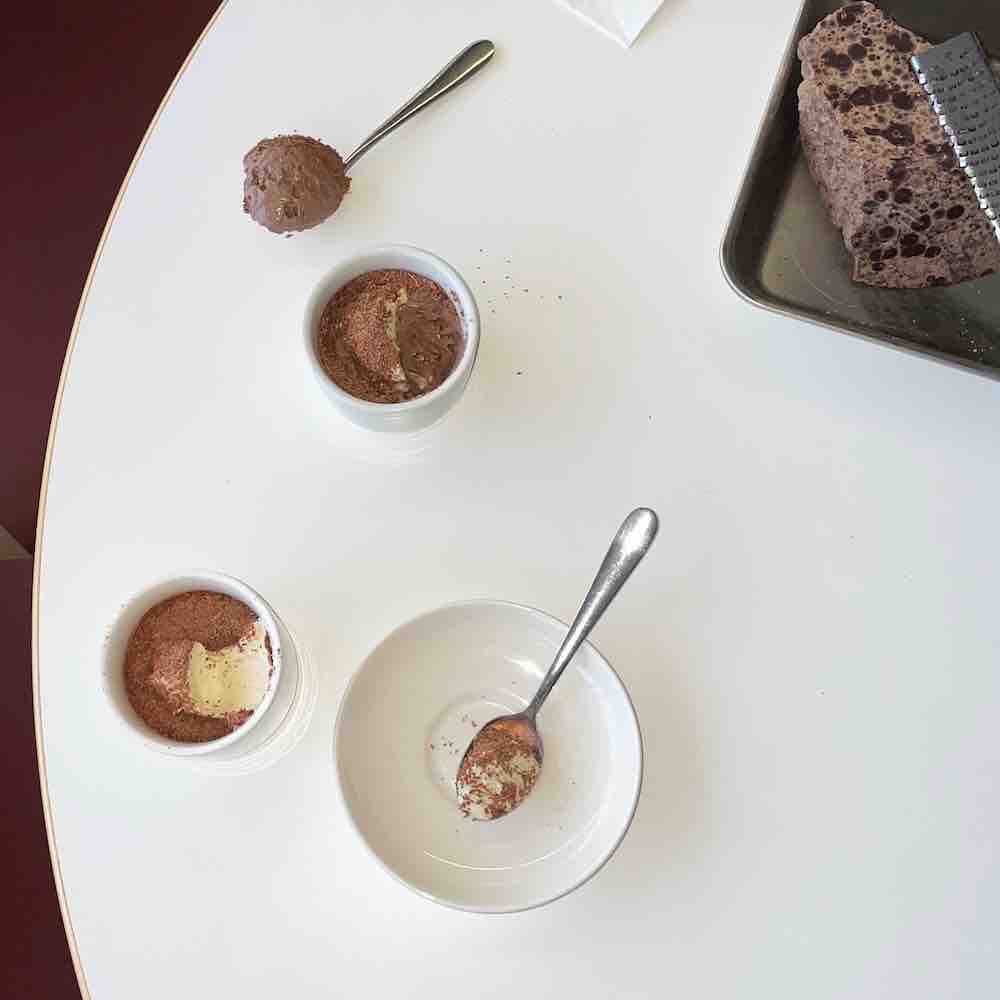 "This is a dessert that has featured on the menu at the Carlton Wine room on and off since we have opened, it is a really great way to show off the high quality of the chocolate. We serve it with a brown sugar cream which helps cut through the richness of the pot and finish it with lots of grated fresh chocolate on top to give it that extra chocolate kick as you can never have enough good chocolate."
Chocolate Pot

150g cream
150g milk
80g egg yolks
25g sugar caster
70g Belize chocolate
3 chocolate buttons extra for grating on top to finish
Pinch of salt
Brown Sugar Cream
30g soft dark brown sugar
130g cream
1. Place milk and cream into a pot, bring to a simmer then remove from heat.
2. In a mixing bowl, whisk sugar and egg yolks together until combined.
3. Pour hot cream mixture over egg yolks whilst whisking until combined and smooth.
4.Pour mixture back in pot over a low heat and stir constantly until the custard coats the back of a spoon, or use a digital thermometer until 78degrees. Remove from heat.
5. Add the chocolate to the hot mix and let to sit for 2 minutes to allow the chocolate to melt.
6.Whisk the mixture together until the chocolate in full incorporated.
7. Strain mixture through a fine strainer.
8. I portion my chocolate pots into little white dishes, 90g of the mixture in each.
9. Let pot set in fridge for 6-8 hours or overnight to set.
10. To make the Brown Sugar Cream, place the dark brown sugar in a bowl with the cream and whisk until it forms stiff peaks.
11. Serve with a dollop of brown sugar cream and grate 2 chocolate button over each top using a micro plane.
Finish with a pinch of salt.