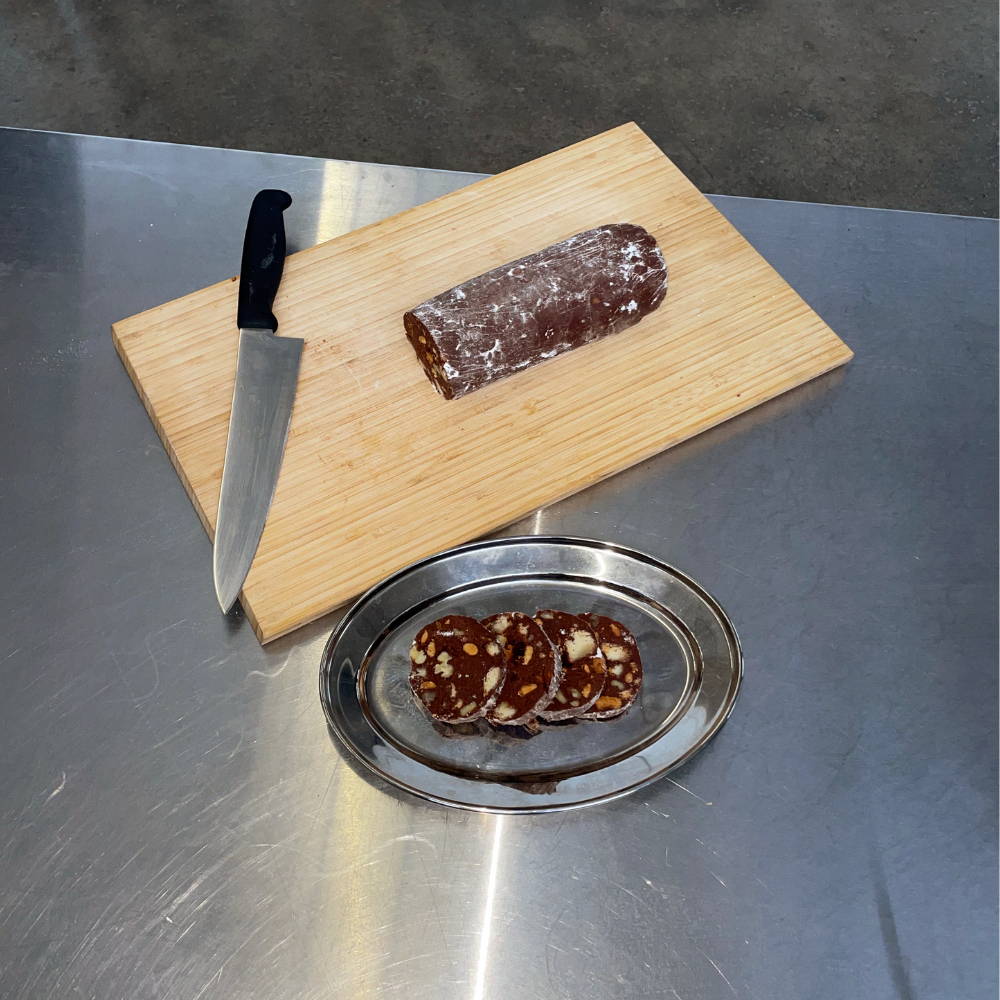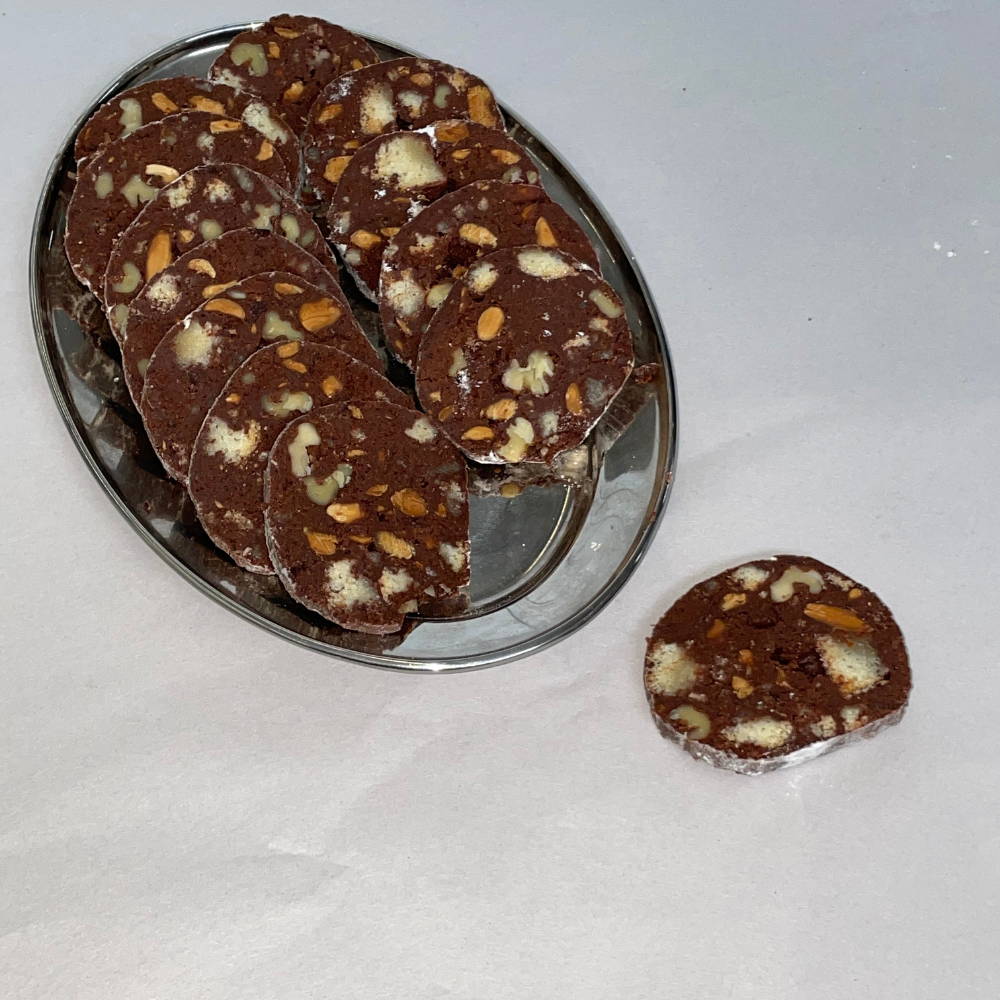 Chocolate Salami is a simple way to use our cooking chocolate. We like the crispy-ness and chew from the amaretti biscuits, but you could substitute any crunchy biscuit.
250 g Tanzania 70%
100 g room temperature unsalted butter
200 g crisp amaretti biscuits, roughly chopped.
130 g white sugar
2 large eggs
15 g amaretto
15 g cocoa powder
200 g roasted almonds, roughly chopped.
2 tablespoons icing sugar
​​1. Place a heatproof bowl over a saucepan of simmering water, melt the chocolate until smooth. When the chocolate is fully melted, remove it and set aside to cool. Add the cocoa powder and stir until smooth.
2. Place the butter and sugar in the bowl of a stand mixer fitted with the paddle attachment. Cream until the mixture is smooth and light in color. Beat in the eggs one at a time then add the amaretto and the chocolate mixture and beat until smooth.
3. Mix the chopped almonds and amaretti biscuits into the chocolate mixture. Fold in gently so you do not crush the biscuits too much.
4. Transfer mixture to the fridge for 30 minutes.
5. Lay out two overlapping pieces of cling wrap and place the mixture onto the middle of the cling wrap. Wrap the mixture in cling wrap and shape into a log.
6. Twist the ends of the cling wrap around the log to give the ends a sausage-like shape. Making sure the mixture is adequately tightened so the mixture is firm. Transfer to the fridge for 4 hours.
7. Once set, transfer the salami to a plate and unwrap the cling wrap. Dust with icing sugar and use a pastry brush to make sure there is an even coverage all over the salami. Knock or brush off the excess icing sugar.
8. Transfer to a cutting board, slice thin and enjoy. The chocolate salami is best enjoyed straight out of the fridge or close to fridge temperature.