Chocolate Tart with Vanilla Cream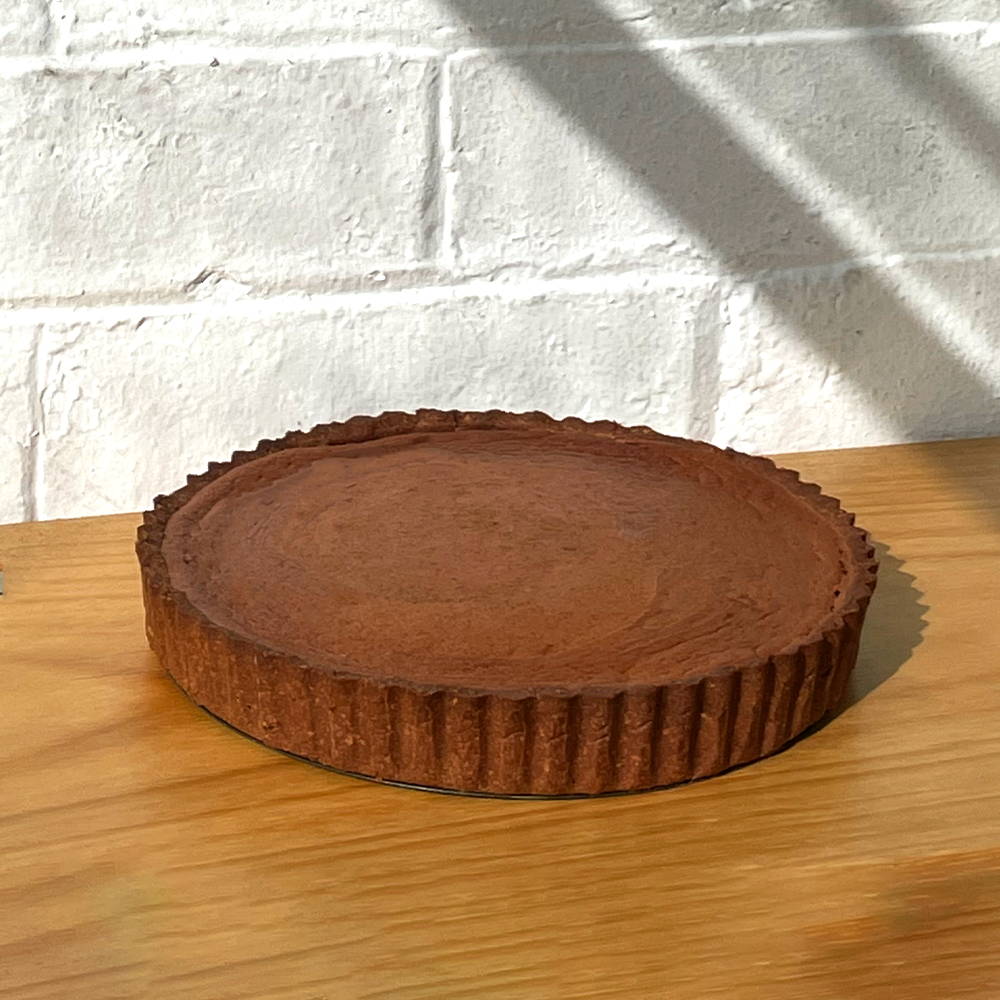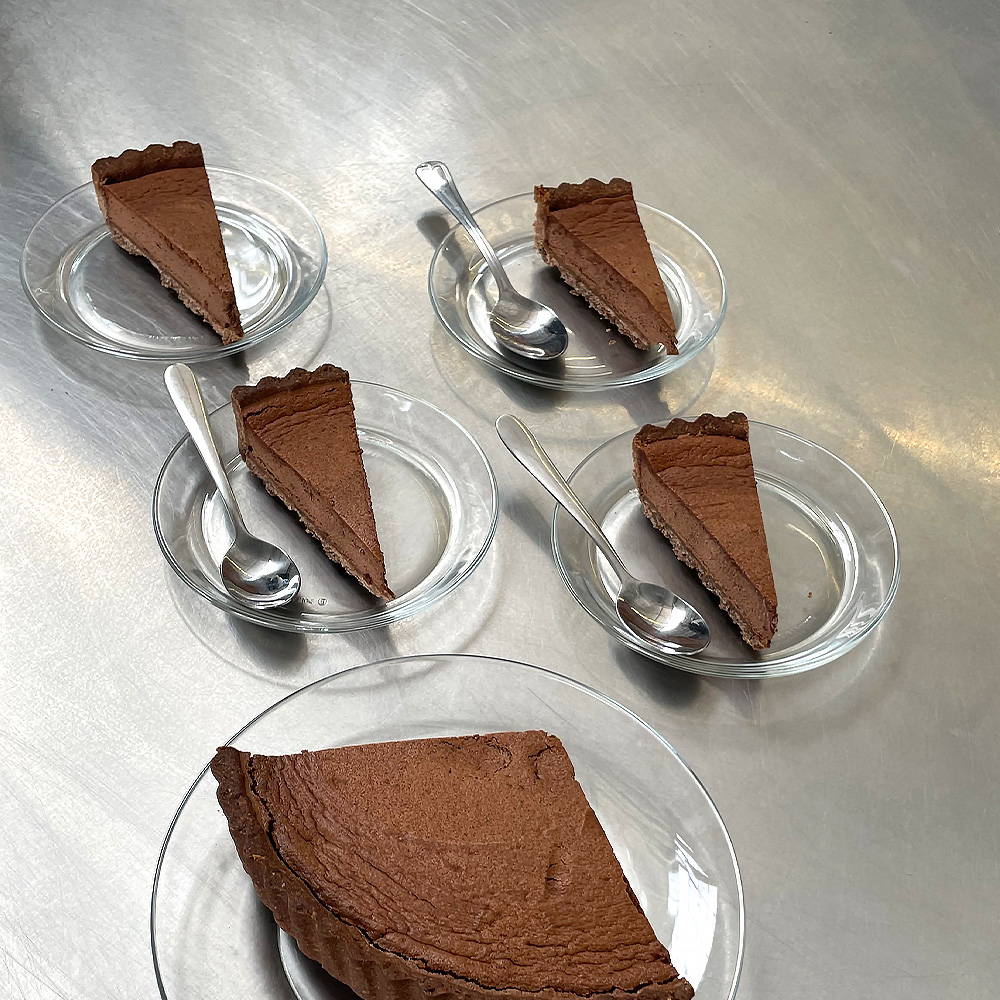 Head Chef Alex Prichard of the Iceberg's Dining Room & Bar in Sydney. Alex says "This recipe is pretty simple, the big thing is amazing ingredients. There's no room to hide with this recipe. If you use average chocolate, horrible cream and synthetic vanilla essence you will get an average result. This recipe shows the quality of the chocolate and cream. It's there, out in the open and bold.."
Chocolate Pastry
1 tart moulds, 26cm
150g butter
90g icing sugar
1g salt
30g hazelnut or almond meal
1 egg
15g cocoa powder
225g flour, sifted
Chocolate Filling
550g cream
200g Dominican Republic 70% Buttons
6 egg yolks
60g sugar
Vanilla Cream
200g local dairy cream
3 vanilla beans
1. Soften the butter with a mixer then add the salt, icing sugar and almond powder until incorporated. Without stopping the mixer, add the egg.
Stop the beater and add the cocoa powder and half the flour. Mix on medium, add remaining flour. Mix until a well-combined dough.
Wrap the dough in cling film and refrigerate for 4 hours.
2. Flour a surface and roll out your dough until 2mm thick. Place the dough over the mould and press into shape, removing any excess. Chill for 5–10 minutes in the refrigerator.
3. Use a fork to prick the dough a few times to prevent the pastry from rising during cooking.
Place in the refrigerator for a further 1–2 hours.
4. Bake for 10 minutes at 175 °C. Let cool.
1. Heat the cream and chocolate together constantly stirring until combined. Remove from the heat and bring down to room temp in an electric mixer.
2. In a separate bowl, whip the egg yolks and sugar until light, airy and forming soft peaks. Fold the cream mixture through the whipped yolks. Once combined, fill the tart shells using a piping bag or spoon.
3. Bake in the oven at 180°C dropping 10°C every 3 minutes for 15-20 minutes (very dependent on your oven) the tarts should still have a slight wobble. Allow to cool completely until room temp before serving.
Vanilla Cream
1. Add the vanilla seeds to the cream and whip until soft peaks form.
To Serve:
1. Portion the tart throw a spoonful of cream down and enjoy.