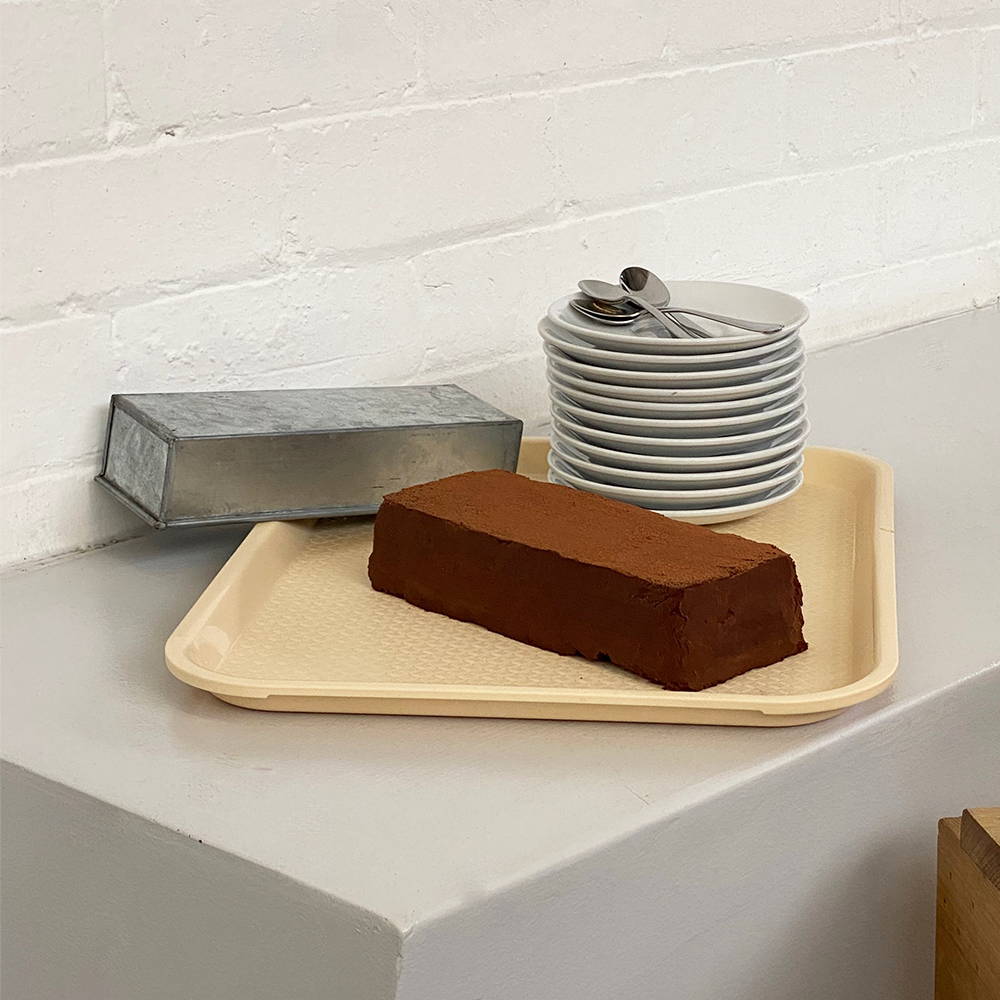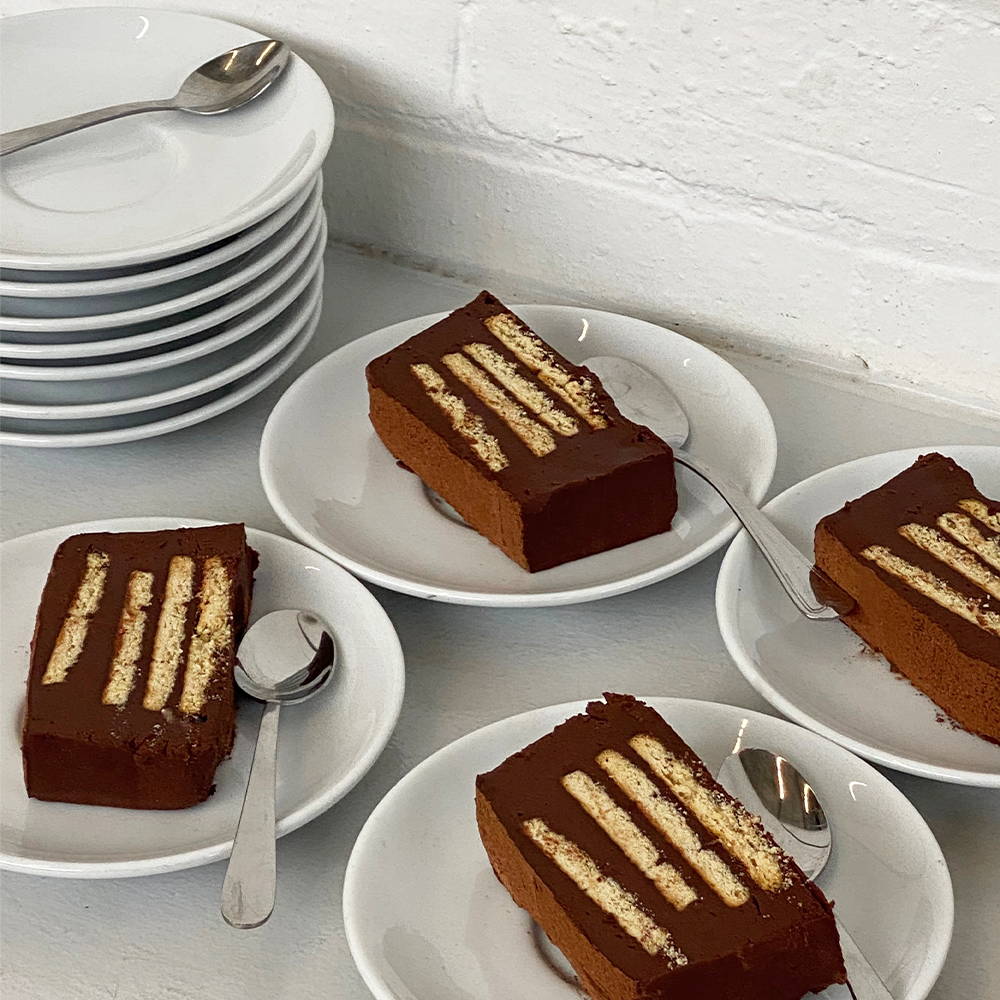 "
In researching recipes for
Long Prawn's
Devils On Horseback book, we discovered Cold Dog. Cold Dog or Kalte Hund is a German dessert which gained popularity in the 'great economic miracle' of the post-war era. It's a utilitarian dish that can be thrown together very quickly with simple household ingredients. There are many versions of this cake found throughout Europe, including the almond-covered Hedgehog. This recipe is more refined and therefore calls for handmade pastry, but if you prefer pre-made, use Leibniz butter biscuits." Pablo Britton
Pablo Britton is a Melbourne-based chef who has a career spanning two decades, working in both pastry and savoury cookery. He currently works at Attica and runs a small catering company called Hunger Trap.
The cookbook is available via www.longprawnstore.com
Chocolate
450g pouring cream
550g Hunted & Gathered Belize 70%
30g Coconut Oil
24g Unsalted Butter
15g Rum
Sable Pastry
500g plain flour
400g butter, cold
200g icing sugar
Pinch of salt
4 egg yolks
Sable Pastry
1. In a large bowl or a stand mixer with a paddle attachment, beat the cold butter with flour, sugar and salt until it resembles breadcrumbs. Butter should be incorporated but mix shouldn't be clumpy.
2. Add the egg yolks one at a time, mixing gently until combined. As soon as the mix is homogenised it is ready.
Transfer to a bench, split into 2 pieces and wrap in cling film.
Chill for 30 minutes.
3. Set oven to 160c.
Line flat baking sheets with parchment paper.
Using a little flour to keep dough from sticking, roll out pastry to 5mm thickness. Cut into the same width as your loaf tin and lay on the baking sheets.
4.Bake sheets for total of 15-18 minutes or until golden brown. Rotate at the 9 minute mark.
The pastry should well cooked, as it will take on moisture when the cold dog is assembled.
Remove from the oven and transfer to cooling racks.
Chocolate
1. In a double boiler, heat cream and chocolate on a low heat until completely melted.
Stir in butter, coconut oil, and rum.
The mix should be smooth and glossy, with a thick but pourable consistency.
Remove the double boiler from the heat but leave the bowl on top to keep warm during assembly.
Assembly
1. Line a 24 x 11 x 8cm baking loaf with cling film, making sure it covers all sides.
2. Start with a 1cm layer of chocolate, then lay pieces of biscuit across the length of the tin, ensuring that they don't reach the edges.
3. Cover the biscuit with a thin layer of chocolate.
Repeat this process until all the chocolate is used, you may have some leftover biscuit.
4. Wrap and refrigerate until fully set.
5. When ready to serve, remove cold dog from the tin and turn out on to a chopping board.
6. Dust with cocoa and, using a sharp knife, cut 2cm thick slices. Cut decisively to get through the layers.
Cold dog will keep for a week or more in the fridge.