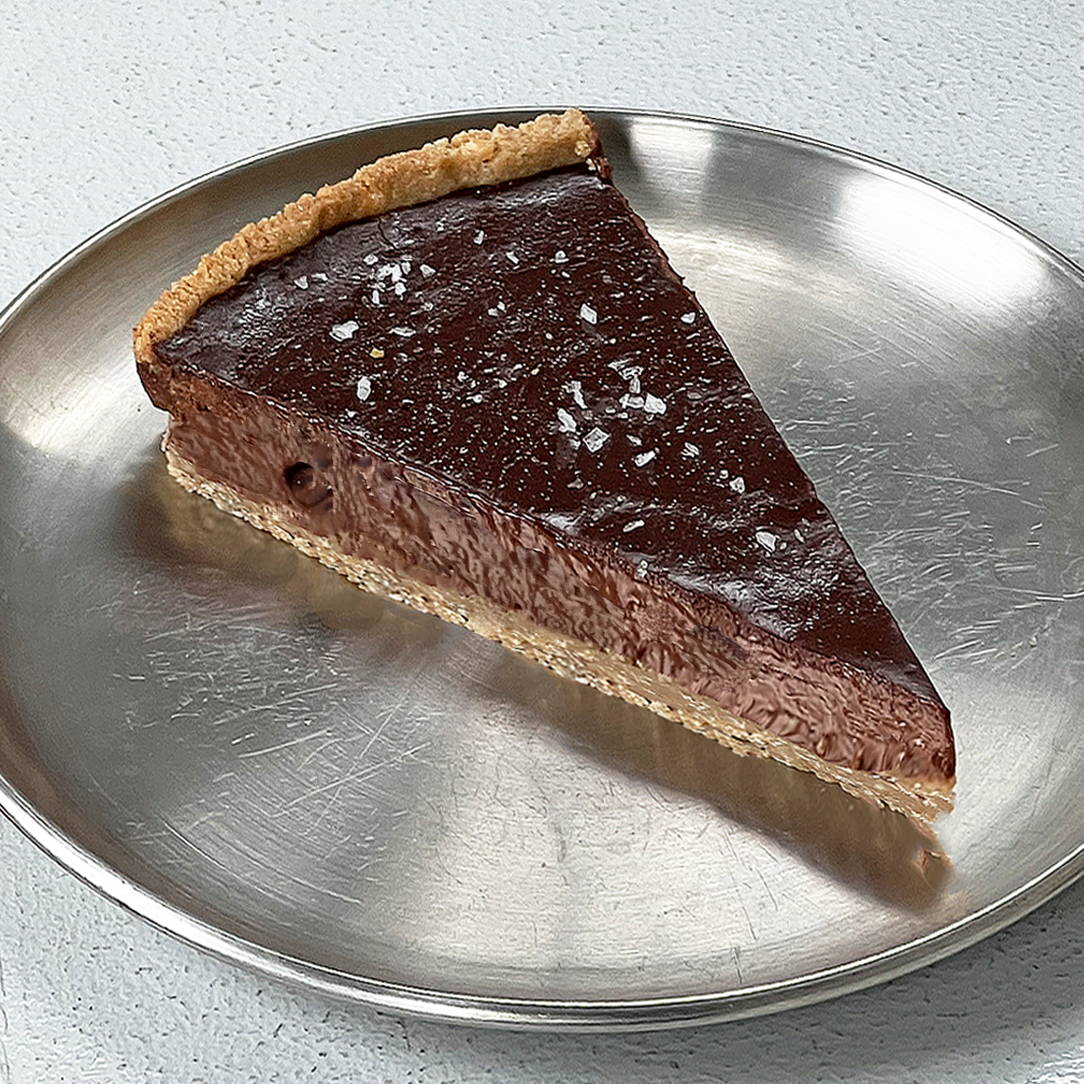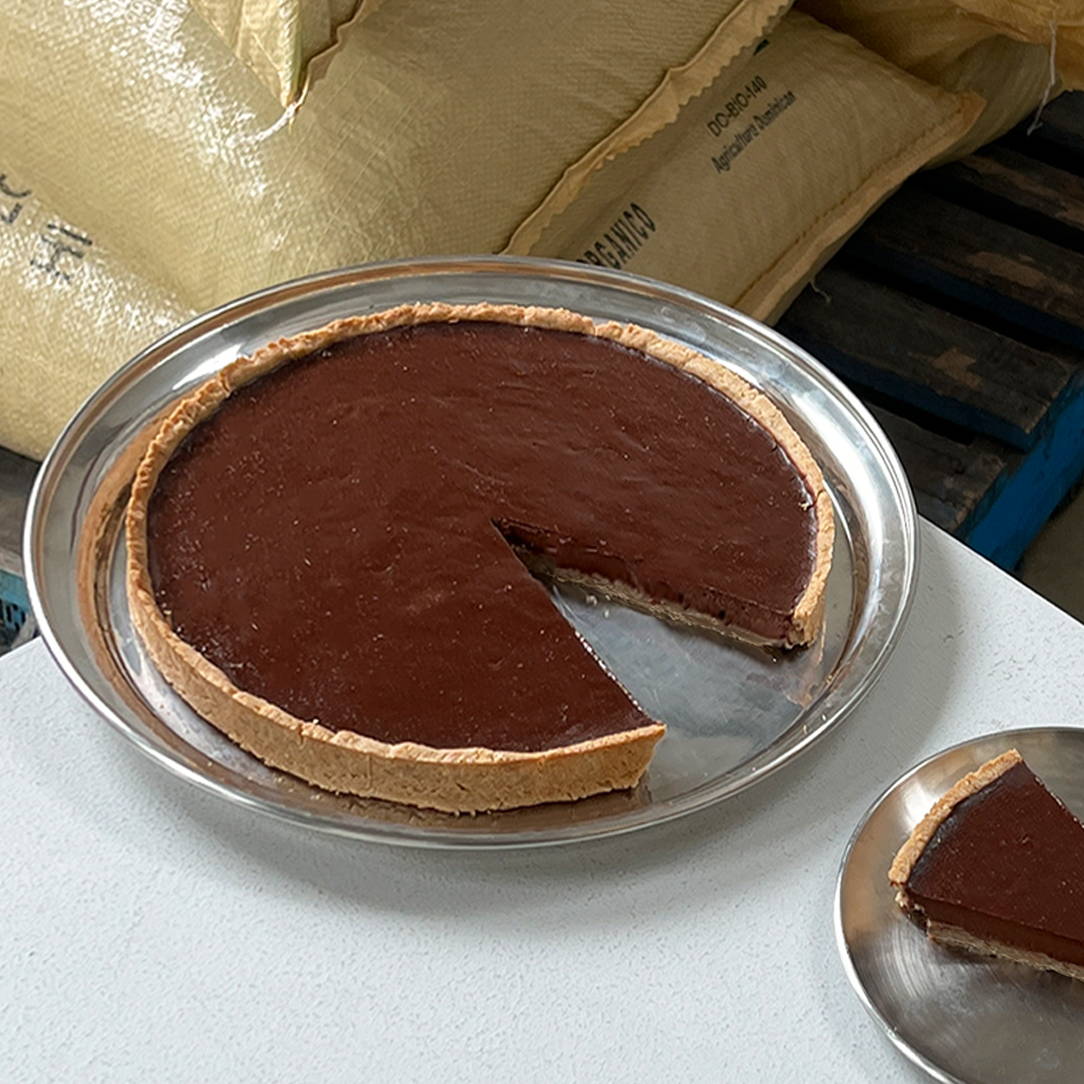 Analiese Gregory is the author of 'How Wild Things Are' are and the TV host of A Girl's Guide to Hunting Fishing and Wild Cooking SBS. Analiese is now based in Tasmania. She has spent time as a chef at Franklin, Quay, the Ledbury and Paris's Le Meurice.
Gluten-free pastry
200g buckwheat flour
125g butter
25g icing sugar
200g ground gluten-free biscuits
1 large egg
Filling
300g 70% dark chocolate
375 ml cream
2 eggs
2 yolks
1. In a stand mixer, combine the buckwheat flour, icing sugar, gluten free biscuits and the butter for the pastry. When the mixture resembles breadcrumbs, add the egg, bring it together and form a block of pastry. Chill and rest for at least 1 hour.
2. Roll out and line a tart case, dock the base and place a sheet of baking paper and beans on the pastry.
3. Line the tart shell with with baking paper or foil and fill with rice, sugar, or beans to weigh it down. Blind bake at 170 Celsius for approximately 15-20 minutes, then remove the baking beans and return to the oven till the base is lightly coloured in the centre. Remove and leave to cool. Reduce oven temp to 110 Celsius
4. Bring cream to a boil, remove from heat and add chocolate, stir until completely smooth and melted, then add beaten eggs and yolks and incorporate so they don't cook!
5. Pour and scrape the chocolate mixture into your pastry case and place in the oven at 110 degrees.
6. Cook for approximately 30 minutes or until there's a bit of a wobble in the centre but not at the edges of the tart.
7. Bring out and leave to cool. The texture is better enjoyed at room temp, so I never put it in the fridge. But that's up to you.