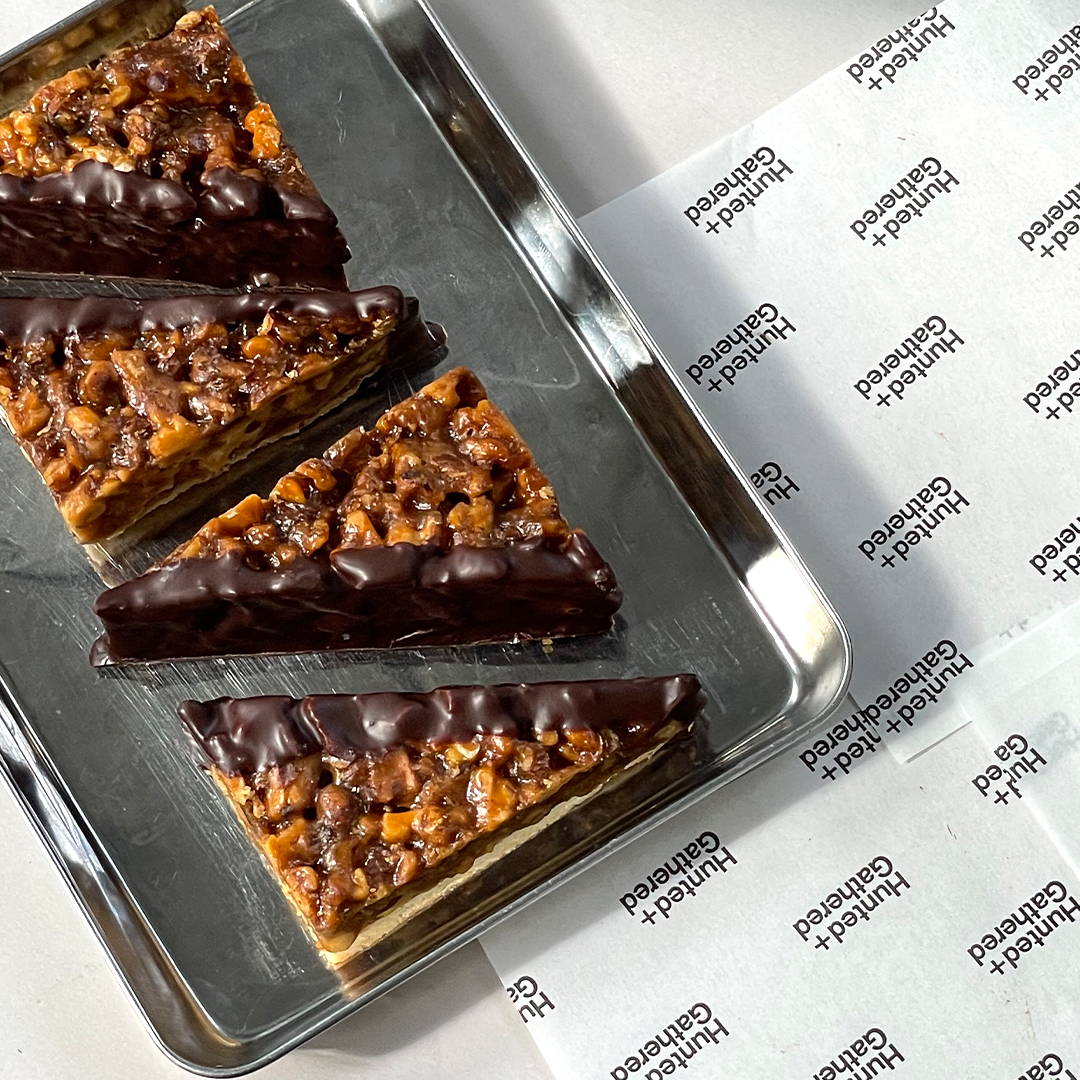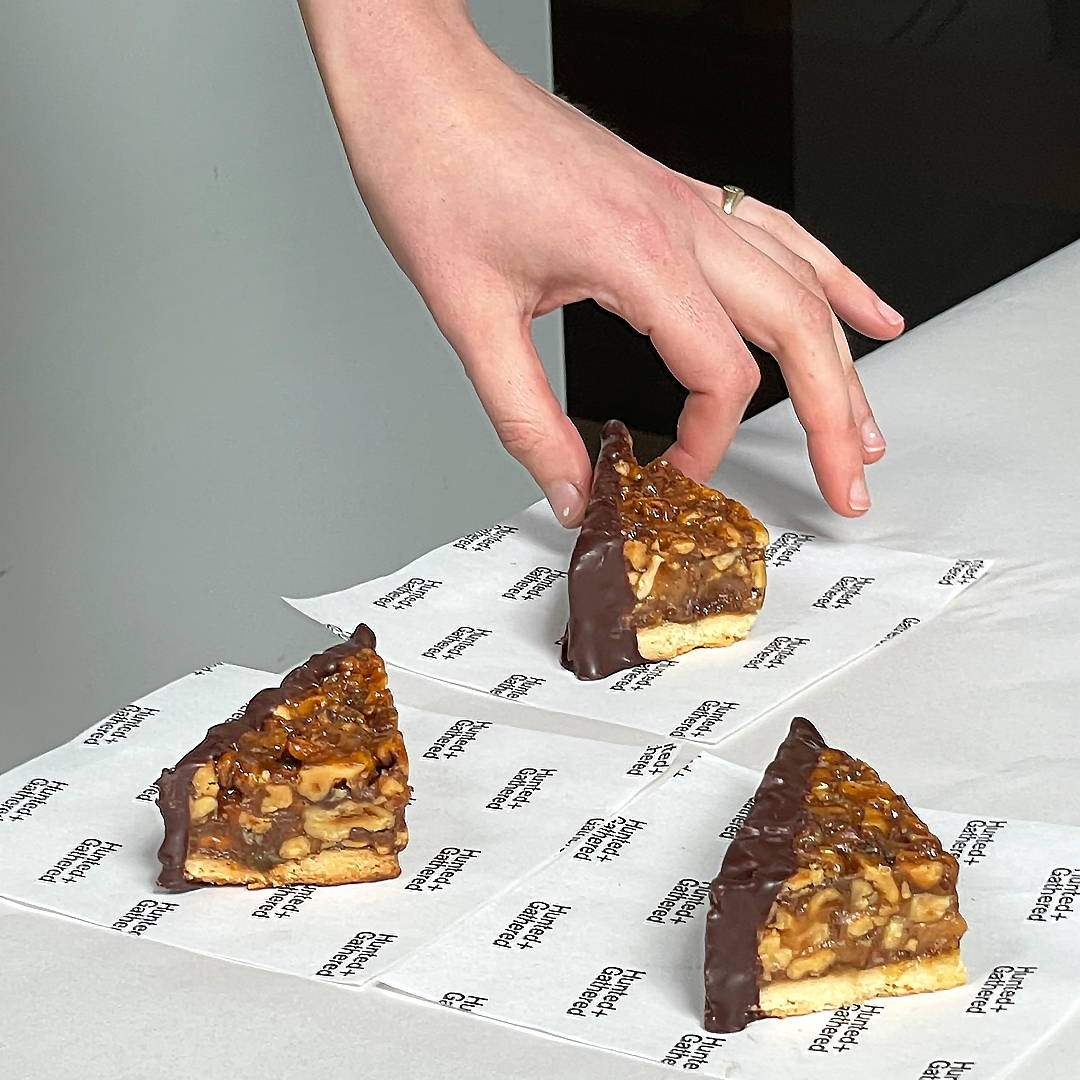 Natasha Brownfield (@natashabrownfield) is a pastry chef working in Perth/Boorloo. Natasha says "This is a confection I have been dreaming of since trying it at a farmers market in Bavaria seven years ago. Well cooked shortcrust base, a thin layer of apricot jam or citrus marmalade, caramelised walnut filling and dark choc dip.
Shortcrust base
120g plain flour
30g caster sugar
1g seasalt
70g cold unsalted butter 35g egg
Filling
380g walnuts
240g caster sugar
180g unsalted butter, diced 135g honey
50g cream
4 tbsp apricot jam or citrus marmalade.
170g 70% Tanzanian Cooking Chocolate
1/2 zest, orange
1 teaspoon vanilla
1. Rub the butter through the flour to achieve sandy crumbs. Add the egg and gently bring it together to form a shortcrust dough. Chill it for at least an hour before rolling.
2. Be flexible with the base and use any shortcrust dough that you may have handy in the fridge or freezer- even off cuts from a past tart endeavour- as long as it's short and buttery.
3. Grease and line a 20cmx20cm baking tray with parchment paper. Preheat the oven to 180 degrees. Roll the pastry to fit the tray, gently transfer it over onto the tray. Tuck in the corners and trim accordingly. Prick all over with a fork to encourage an even bake. Allow it to rest in the freezer for 15 minutes, then bake for 20-25 minutes until golden brown.
4. Allow to cool and spread over your desired jam- the tartness will cut through the caramel.
Toast the walnuts in the oven for about 10 minutes, cool and coarsely crush them. You still want some whole and mostly halves.
5. Melt the butter with the sugar, honey, vanilla and seasalt, and bring to a boil for ten minutes until it reaches a light amber colour, then whisk in the cream and orange zest. Bring it back to the boil for a moment before adding the walnuts.
If both the caramel and or nuts are too cool, the filling will begin setting before you get a chance to evenly spread it over the base.
6. Fill completely to the edges and tap the tray on the counter for an even surface.
7. Bake for 15-20 minutes, the caramel should be bubbling all over, from the edges to the centre.
8. Allow to cool and fully set before transferring to a cutting board.
9. Slice in squares or triangles or diamonds. Gently melt the chocolate over a water bath and dip however you wish. Allow the chocolate to set, before eating. Seal and store at room temperature for a week.