Chocolate and Olive Oil Gateau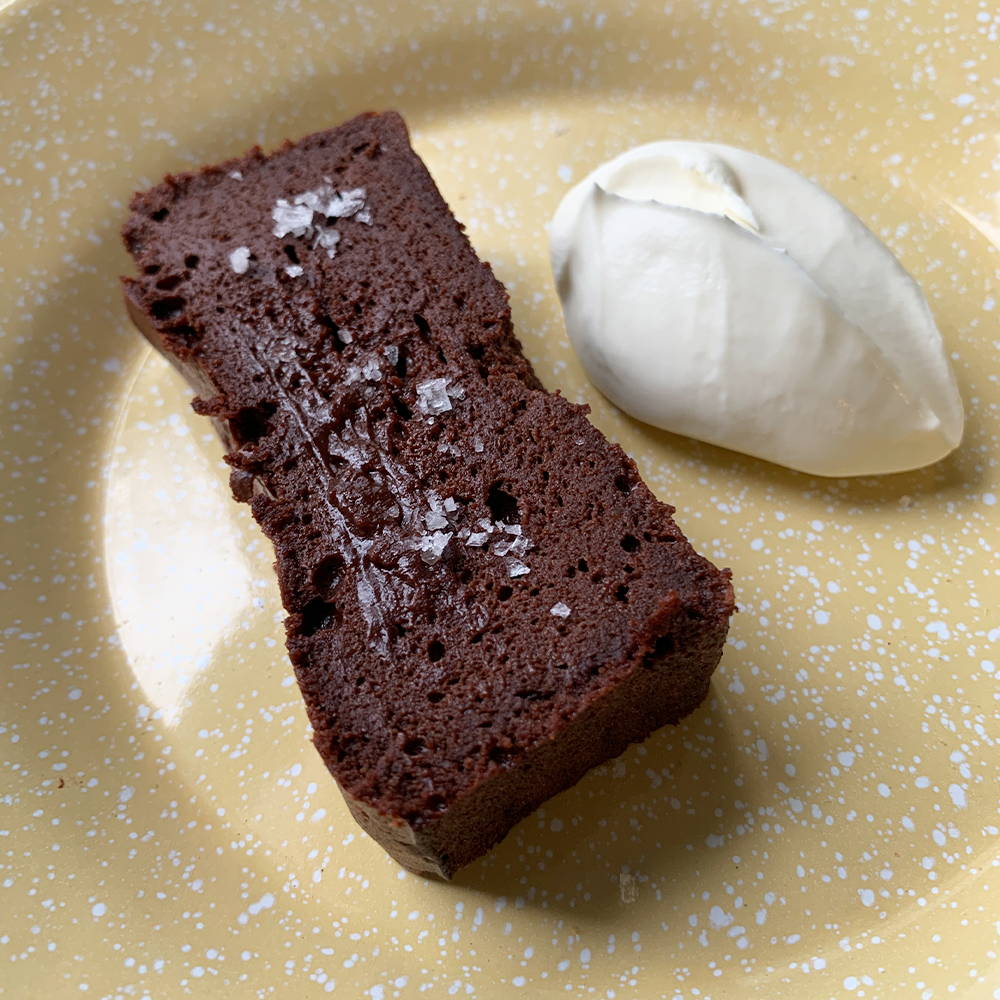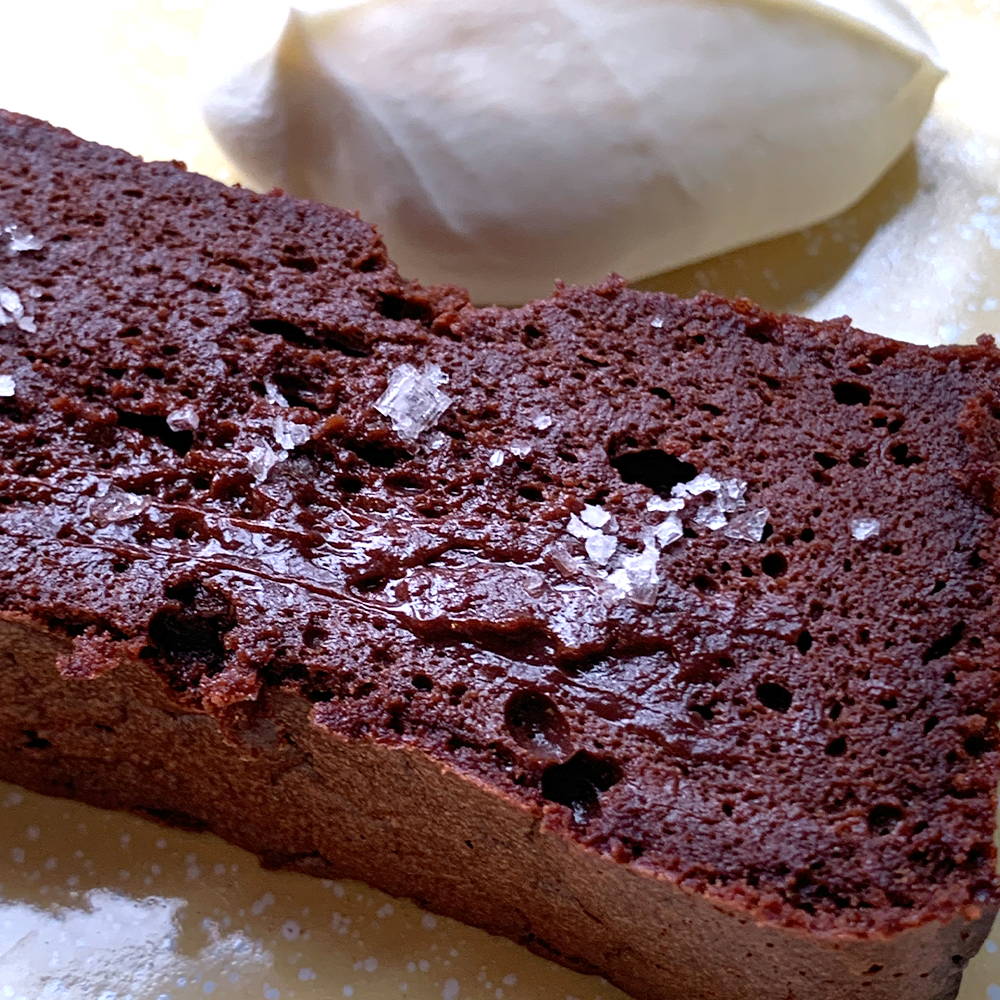 Sam Kamienko (@skamienko) a chef and baker based in London. Sam was most recently the head chef at Leroy in London. Sam says "This recipe is a favourite of mine and is completely influenced by Pierre Jancou a favourite chef of mine from France. He calls this recipe "Gâteau de Zoë" after his daughter, who I hear loves this cake dearly. I ate this cake when Pierre was cooking a residency at Chambre Noir in Paris last summer. It was so good, he served it with some amazing hazelnuts and sea salt. This version is dairy free and gluten free, with olive oil and chocolate being the focus.
200g 70% Belize 70% Cooking Chocolate
50g good quality olive oil
40g unrefined organic sugar or caster sugar
5 egg whites
4 egg yolks
1. Preheat oven to 190°C and gently rub olive oil into a small cake tin (I used a a non-stick loaf tin with olive oil you could also line your favourite tin with parchment paper)
2.Melt the chocolate and olive oil over a bain-marie being careful not to disturb it by mixing. Beat egg yolks and sugar to pale, white texture.
3. Beat egg whites to a soft meringue with a pinch of salt Gently mix in egg yolks to chocolate and olive oil, being careful not to overwork.
4. Fold in egg whites till all are incorporated into the chocolate mix. Pour into a tin and bake for 10-12 mins into a hot oven. The top of the cake should be sealed but no cracks showing.
5. Cool down for at least two hours before serving on a wire rack or leave in the oven with the door open.
6. Cut a slice with a hot knife and serve with a sprinkle of sea salt
7. The cake eats really well with a dollop of raw cream whisked or creme fraiche. You could also use yoghurt if you are after more acidity with your gateau.