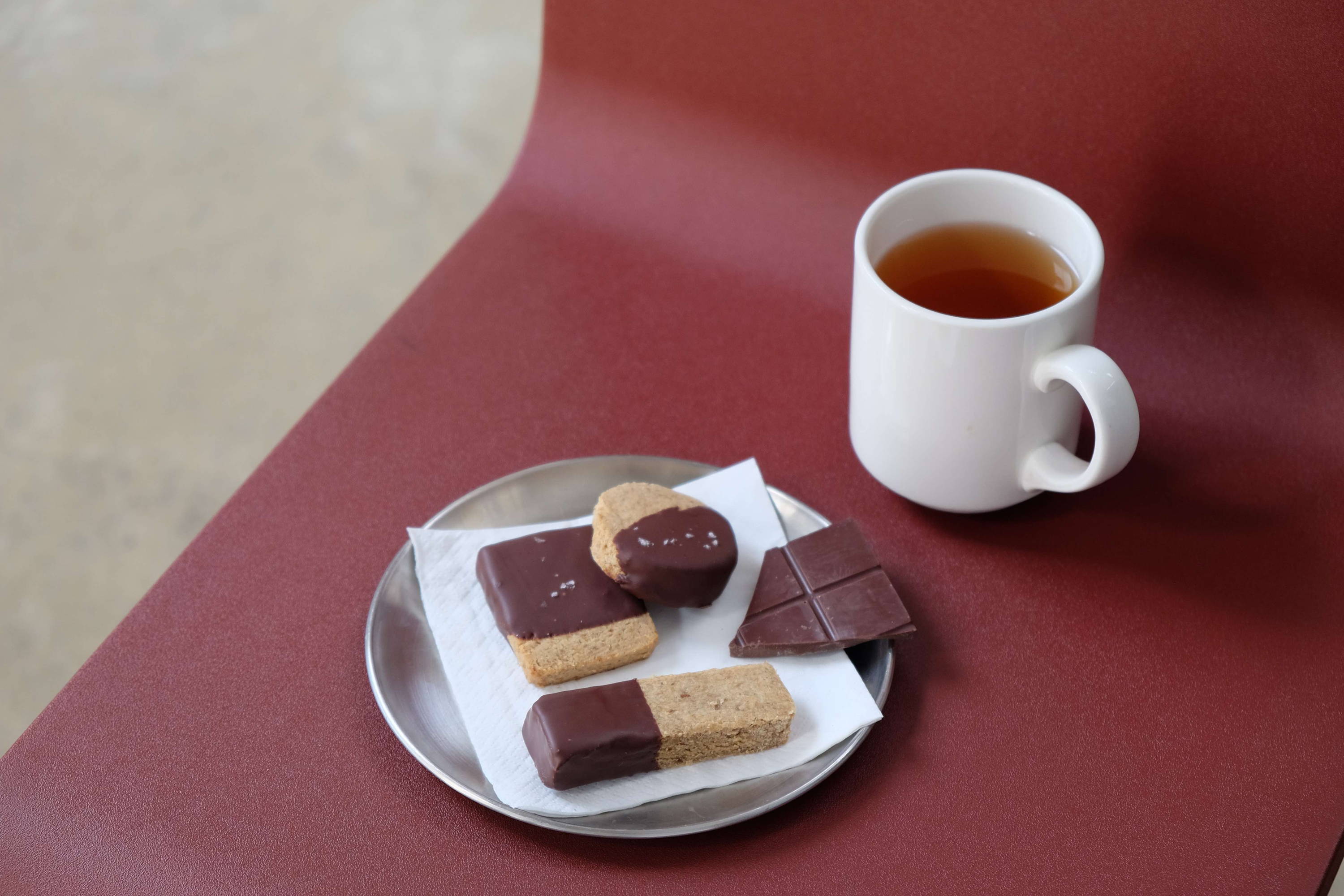 Hayley McKee is a cookbook author, recipe developer, food stylist and owner of Sticky Fingers Bakery and Patacake. Hayley says "These buttery biscuits are made with tangy rye flour and spiced chai. A few years back I wanted to create a wholesome low sugar biscuit for my little boy and we've been snacking on them ever since.
Ingredients
225 grams unsalted butter
100 grams coconut sugar
125 grams plain flour
95 grams wholemeal flour
85 grams rye flour
Big pinch of sea salt
2 teaspoons ground chai spices
200 grams Hunted + Gathered chocolate buttons, finely chopped (optional)
100 grams Hunted + Gathered dark chocolate buttons (for dipping)
1. Preheat the oven to 160°C. Line an oven tray with baking paper.
2. In a stand mixer, beat the unsalted butter and coconut sugar together until fluffy, about six minutes.
Gently stir in the flours, chai spice and a pinch of salt.
If you're using the chocolate, add this in last, folding to combine.
3. Tip the batter onto a lightly floured surface and roll into a log. Cover in plastic wrap and refrigerate for 30 mins.
4. Remove the dough from the fridge and slice into rounds, about 1 cm thick. Place the rounds on the lined baking tray, leaving some room for them to expand. Bake for 15 minutes.
5. Gently melt chocolate in a double boiler (or microwave on low). Dip each biscuit into the chocolate, and leave to set on a wire rack.