Twice-Baked Chocolate Cake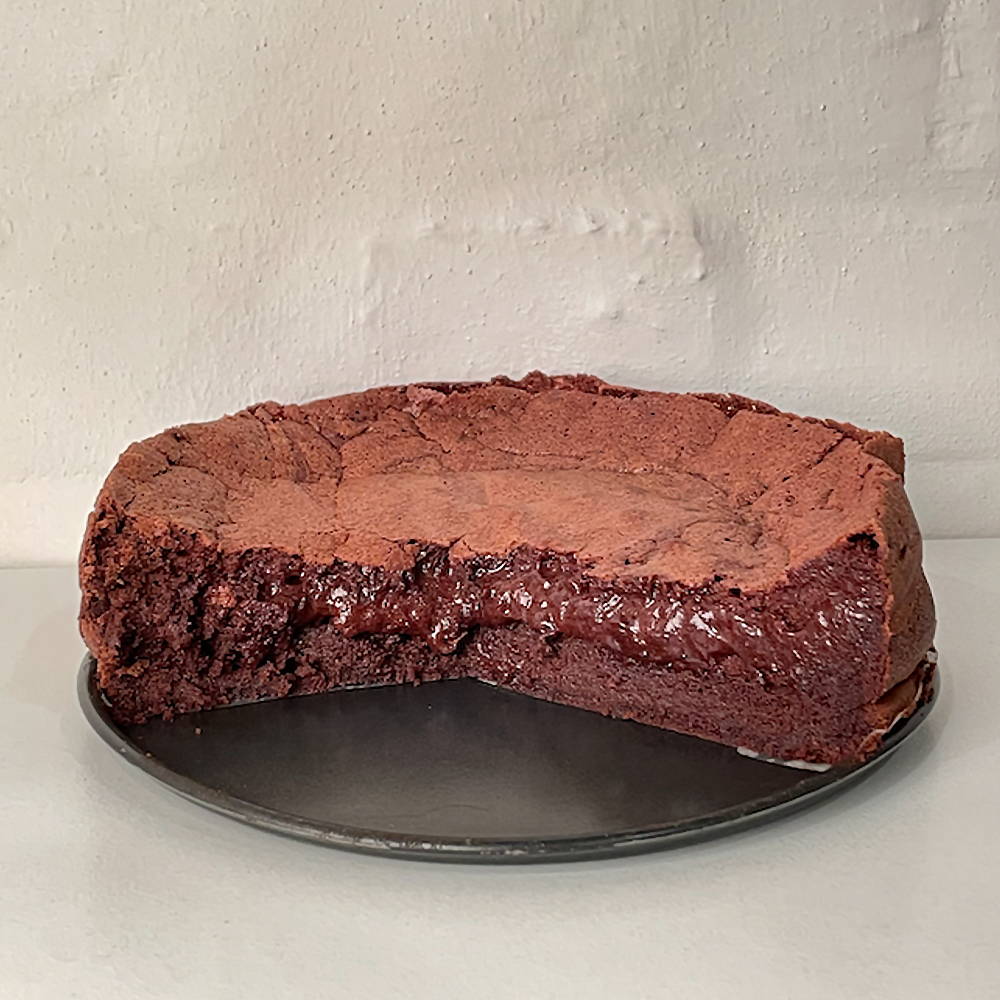 "Ravneet Gill has worked as a pastry chef for eight years. After completing a psychology degree, she studied at Le Cordon Bleu before working her way up the ranks in different pastry sections all over London - most notably, St. JOHN, Llewelyn's, Black Axe Mangal and Wild by Tart."
240 g Dominican Republic 70% chocolate

240 g unsalted butter
7 eggs, separated
260 g white/caster sugar
15 g cocoa powder, sifted
1. Preheat the oven to 170°C fan and grease a 20.5-cm springform cake pan with butter and line with baking parchment.


2. Melt the chocolate and butter together over a bain marie, then transfer to a large mixing bowl to cool slightly.


3. Put the egg yolks in the bowl of a stand mixer or in a mixing bowl with 160g of the sugar. Whisk together until fluffy using the whisk attachment or a hand-held electric whisk. In another bowl, whisk the egg whites with the remaining sugar to soft peaks.


4. Pour the yolks and sugar into the chocolate and butter mixture and stir together. Fold in the egg whites and sugar in three batches, then fold in the cocoa powder in two batches.


5. Pour half of the cake batter into the prepared pan and bake for 45 minutes until risen and a skewer comes out completely clean. Take out of the oven and leave to cool slightly. Turn the oven down to 160°C fan.


6. When the cake is cool, press the edges down gently so it's flat. Pour the remaining cake mixture into the pan and bake for 25–30 minutes until the outer edges have risen and the middle is slightly soft and jiggly.


7. Allow to cool in the pan completely before removing.