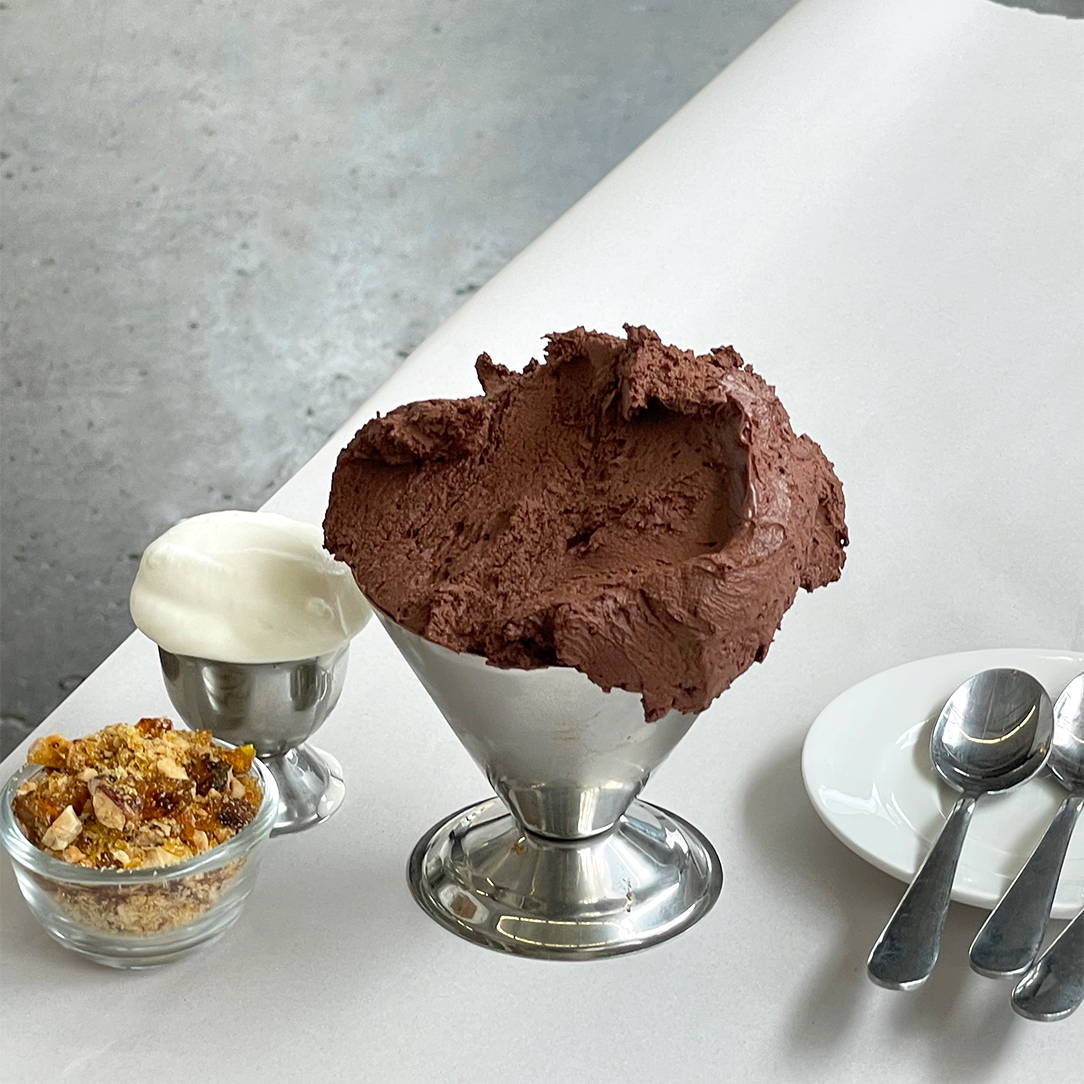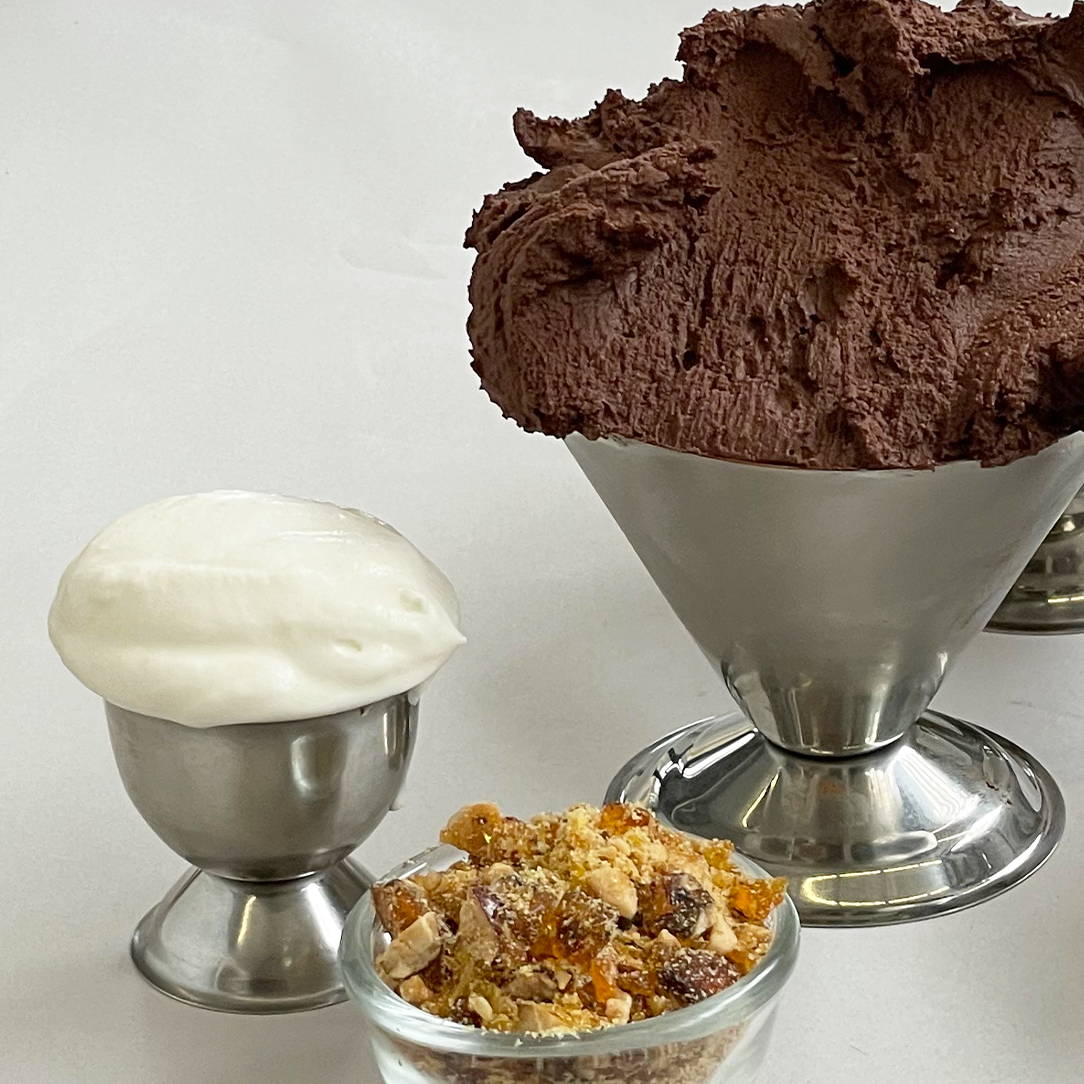 Dan Pepperell @danielpepperell currently head chef at Sydney's Bistrot 916 a neighbourhood Bistro located in Potts Point (@bistrot916). Formerly head chef of Restaurant Hubert, Alberto's Lounge and 10 William Street.
Chocolate Mousse
350g Belize 70% Cooking Chocolate chopped
270g Water
Whipped Cream

3/4 cup of liquid of canned chickpea water
1/4 tsp cream of tartar
1/2 vanilla pod scraped
2/3 cup icing sugar
Pinch sea salt
Hazelnut Praline

200g caster sugar
100g roasted hazelnut skin removed and halved 50g water
1. Boil the water in a small saucepan, as soon as it boils pour into a mixing bowl. Add the chocolate and immediately start whisking, when melted transfer the bowl onto an ice bath and keep whisking until the texture is of medium to stiff whipped cream. Transfer the mousse to serving vessels and refrigerate.
2. Add the chickpea water to a kitchen aid. Mix on high until the water gets fluffy. Add the cream of tartar and mix on high until it forms stiff peaks, add the vanilla, salt and slowly the sugar. Keep mixing on high for around 5 minutes
3. In a saucepan add the sugar and water, mix so its smooth. Cook on high heat until a caramel forms, take the caramel to a dark amber colour then pour over the hazelnuts.
Cool to room temp and blitz into a chunky powder.
To serve, sprinkle some praline on top of the mousse and a pinch of sea salt, spoon over some whipped cream and dust with cocoa powder.