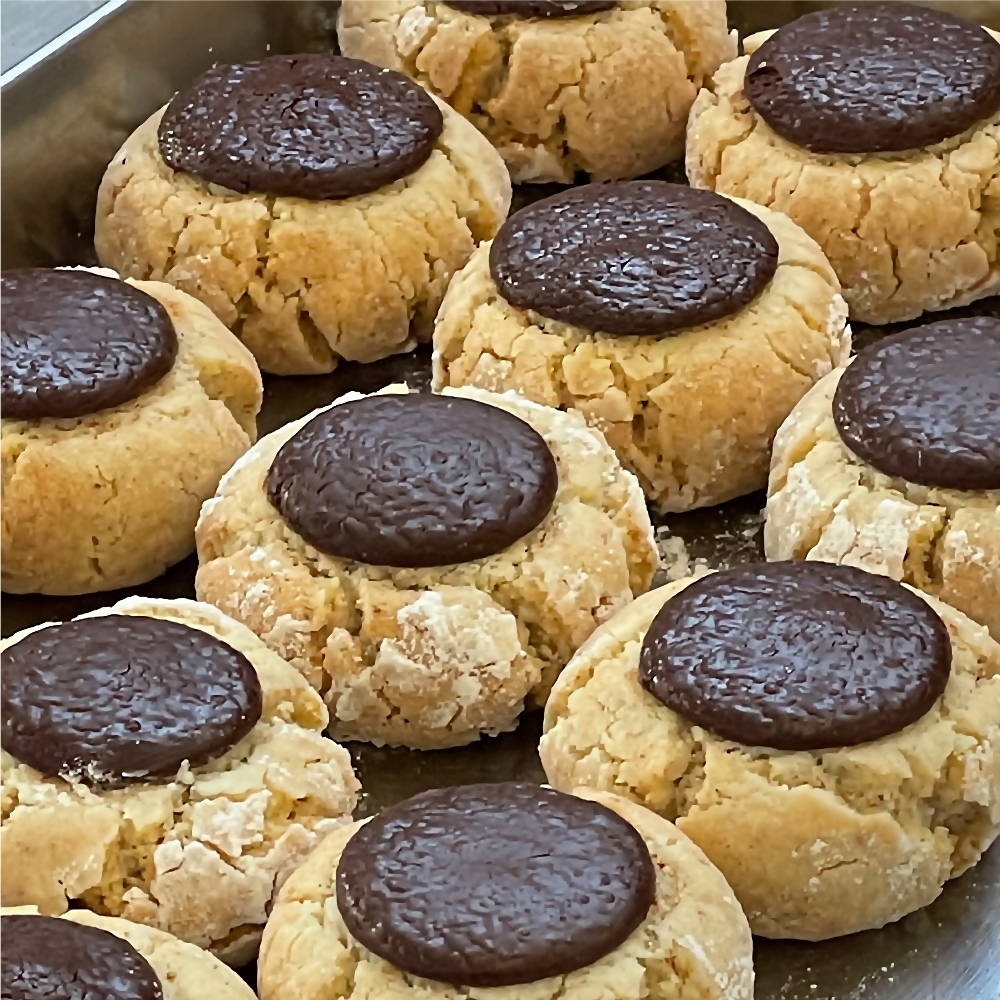 Elise Pulbrook (elise_foodperson) is a Masterchef 2021 semi-finalist. Elise says "Nonna would never make them like this, but you'll wish she did."
Makes approximately 20 biscotti.
100g natural almond meal (skin on)

200g blanched almond meal
200g caster sugar
60g egg whites
2 tsp vanilla extract or paste
1/4 tsp fine salt
20-25 70 Dominican Republic Cooking Chocolate
Icing sugar, for coating the amaretti
1. Preheat your oven to 180°C.
2. Whisk egg whites to soft peaks, adding the salt and 2 tablespoons of the sugar to assist building a little stability in the whites.
3. Mix the remaining sugar with the almond meal and then begin to fold this mixture into the egg whites.
4. Add the vanilla, mixing everything thoroughly.
5. Roll 25g balls then toss them into icing sugar. Set them onto a lined baking tray, approximately 4cm apart.
6. Push a chocolate button into each biscotti, slightly flattening them and creating cracks in their sides.
7. Bake for 11 minutes, or until the biscotti are just starting to brown. Try to avoid overbaking or risk burning the chocolate.
8. Allow them to cool on their tray before storing in an airtight container where they could keep for at least a month! These are wonderful served with coffee or tea after dinner.